Active Telephone Lines in Nigeria Surpass 222m in 2022, Highest in History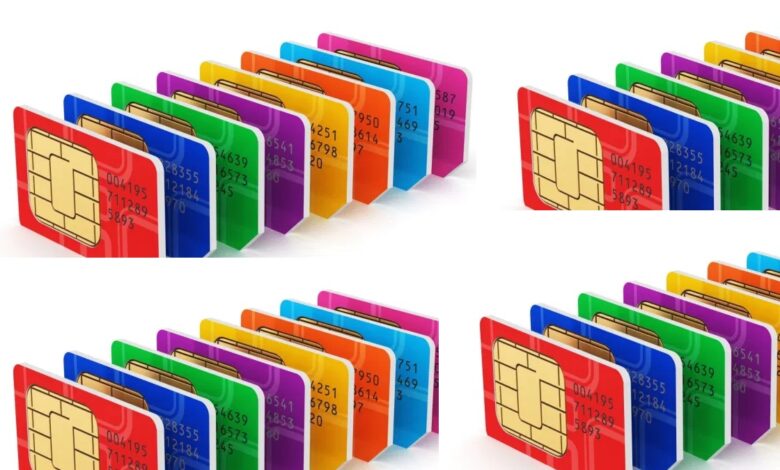 The Nigerian telecoms sector has reached an all-time high of 222.57 million active telephone lines in 2022, Business Metrics has gathered.
Details and analyses of latest industry statistics released by the Nigerian Communications Commission (NCC) indicated that despite harsh economic realities in the country, operators in the sector connected additional 27.11 million customers on their networks from January to December, 2022.
While the figure represents a double-digit 12.18% increase in active telephone adoption and usage in the country, teledensity, which measures the number of active telephone connections per 100 inhabitants living within an area, also surged to 116.6% as at the end of 2022 from 102.4% in December, 2021.
Sectoral Analysis
Players in the Global Service for Mobile Communications (GSM) segment of the telecoms market such as MTN, Glo, Airtel and 9Mobile, continued to control the lion share of the market with a collective 222.23 million subscriber base by the four operators alone.
Elsewhere, operators that offer fixed wired services such as MTN Fixed, Glo Fixed, ipNX and 21st Century shared a total of 96,996  subscribers as at the end of 2022, down 8.83% from 106,385 users on their various networks in 2021.
Meanwhile, Smile Communications and nTel, operators offering Voice Over Internet Protocol (VoIP) services in the country closed the year with 249,272 subscribers, after seeing 8.74% uptick from 229,248 subscribers in the preceding year.
The market where MTN, Glo, Airtel and 9Mobile Compete
In the GSM segment of the market where MTN, Airtel, Glo and 9Mobile are rivals, competition continued to get strong as the operators were seen churning out various products with promo offers to retain their subscribers as well as woo potential users.
In 2022, further analyses of NCC data indicate that the four operators maintained their usual 1-2-1 pattern where one operator, MTN, remained the market leader with a wide gap from Glo and Airtel, the duo closest competitors with second and third largest subscriber basses respectively, while 9Mobile distantly maintained the fourth position on the chart.
MTN: Specifically, MTN added 15.42 million new customers to hit 89.02 million in 2022 from 73.6 million in December 2021. This represents 56.88% of all total new connections recorded in 2022. Also on the part of MTN, the year 2022 was a bumper harvest given that it lost 7.16 million customers in 2021.
Globacom: Glo closed the year as the second largest operator by subscriber base with 60.29 million rising by 5.42 million subscribers from 54.82 million in 2021. This represents 19.99% of the total new customers recorded by Mobile Network Operators (MNOs) in 2022. This is a better performance compared to the paltry 220,000 new customers that joined its network in 2021.
Airtel: The latest data puts Airtel in the third place in terms of connected customers on its network. The MNO ended the year under review with 60.07 telephone users on its network. It added 6.14 million new users to contribute 22.65% to the aggregate new telephone connections recorded in Nigeria in 2022. On the part of the telco, 2022 was an improvement over 2021 when 1.71 million of its existing customers abandoned their Airtel SIM cards.
9Mobile: 9Mobile, the operator with the fourth largest subscribers in the GSM space ended 2022 flat at 12.85 million customers on its network with a dead cat bounce from 12.79 million customers at the end of 2021. A cursory look at the operator's performance metrics shows dwindling customer interest in its services with existing customers dropping their SIM cards even as new users shun the operator's network. For instance, as 9Mobile continued to battle for its soul over the years, about 8.25 million existing customers have abandoned their SIM cards with its subscriber base shrinking from 21.10 million in December 2014 to 12.85 million in December 2022.
What you should know
Subscriber base of operators in one of the ways to measure service expansion and adoption in the telecommunications sector.
The promulgation of the Nigerian Communications Commission (NCC) Decree 75 of 1992, marked a turning point for the deregulated telecoms sector and subscribers have since increased from about 500,000 to 222.57 million reported in December.
 For operators, active subscribers are the primary units of measuring revenue flow using average revenue per user (ARPU), while a decline in subscribers spells doom of revenue loss for them.
A SIM card would remain active if its used by the holder to access telecoms services such as voice call, SMS or data, while it becomes inactive or redundant after three months of not accessing any of the services.