900 MDAs submit 4000 personnel for training on 2022 budget preparation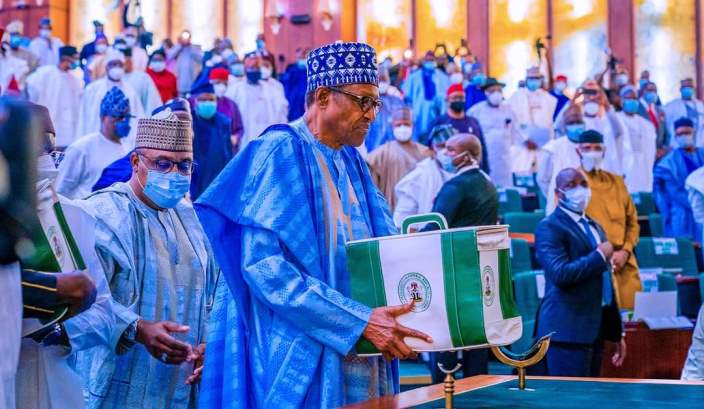 The Federal Government has commenced training of personnel of ministries, departments and agencies (MDAs) for the timely preparation, submission and approval of the 2022 national budget.
Specifically, the government has drawn 4000 personnel of various cadre across the MDAs that number 900.
The training is based on the Government Integrated Financial Management Information System-Budget Preparation Sub-System (GIFMIS/BPS) as part of its Public Financial Management (PFM) reforms.
Director-General of the Budget Office of the Federation, Dr. Ben Akabueze, who declared the training opened on Monday at the University of Lagos, said: "The Federal Government is determined to ensure consistent and timely preparation, submission and approval of annual budgets as part of its public financial management (PFM) reforms, just as we have done for the 2020 and 2021 budgets.
"To achieve this, we have already commenced a series of activities related to the process of preparing the 2022 budget. These include engagements and stakeholder consultations with key revenue-generating agencies, civil society organisations (CSOs), the National Executive Council (NEC), the National Assembly as well as the Federal Executive Council (FEC)."
Other senior officials of the Budget Office in attendance include the Director of Revenue and Fiscal Policy, Hapshatu Mormoni; Assistant Director, Expenditure Department, Ahmed Al-Sukun and the Public Relations Officer, Afolabi Olajuwon.
According to Akabueze, the goal of the training is to provide continuous learning to equip budget personnel with the requisite knowledge, skills and tools they require to prepare and submit the 2022 budget promptly.
"The budget is also intended to be in tandem with extant Federal Government's policies and guidelines as articulated in the 2022 Budget Call Circular and other relevant laws or policies.
"It has been observed that MDAs do not study the budget call circular in detail and as such make mistakes that should ordinarily be avoided if they had complied with the relevant sections of the circular. To this end, one of the modules at the training this year will address key items and sections to note in the 2022 Budget Call Circular," the DG said.
Akabueze, who revealed that the budget office would be training over 4,000 participants involved in budget preparation from about 900 MDAs, said the programme would hold physically in Lagos for MDAs in the state and would also hold physically for MDAs in Abuja and neighbouring states.
"For MDAs from other zones, the programme will be held virtually due to the prevailing challenges associated with the COVID-19 pandemic and security concerns in some regions."