5 things to know as NCC approves e-SIM trial for MTN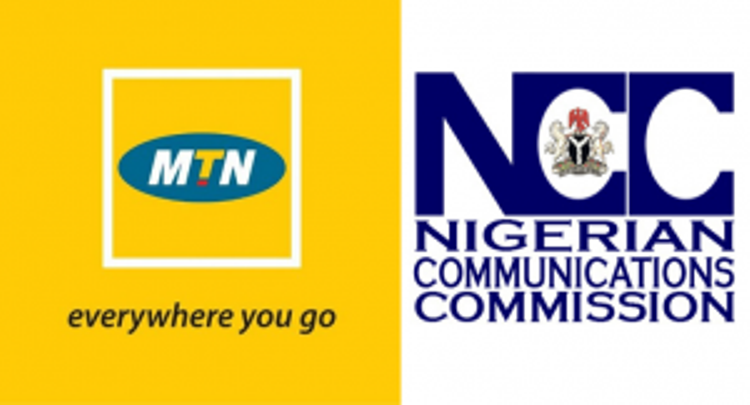 Nigeria's telecommunication giant, MTN Nigeria, has on Wednesday July 15, 2020 announced its commencement of operating electronic Subscriber's Identified Module (e-SIM).
The telco said this is in its continued drive to lead digital transformation, improve customer experience and maintain the high quality of services for its customers.
The e-SIM technology trial was approved by the Nigeria's telecoms industry regulator, the Nigerian Communication Commission (NCC), the federal government with the responsibility to type-approve telecoms technologies and equipment before their deployment in Nigeria in the best interest of the country.
The company, in a notice, sent to the Nigeria Stock Exchange and signed by Uto Ukpanah, the company's secretary, stated that the trial which kicked off on Wednesday will run for one year on a first come first served basis to a limited number of subscribers who owned compatible devices.
The statement further disclosed that MTN  is spearheading e-SIM adoption in Nigeria as part of efforts to enable the digital economy as it is part of its commitment to delivering the benefits of a bold new digital world to customers.
Mazen Mroue, the company's Chief Operating Officer, who expressed satisfaction at the development, said MTN Nigeria was eager to get through the trial process so that the technology can be deployed for the benefits of all Nigerians.
"We are in a fast paced digital age with new technological advancements driving the constantly changing landscape. Against this backdrop, customers depend on us to provide high quality, reliable and easy to sue connectivity solutions.
"With the introduction of the e-SIM, we will offer customers a seamless and distinctive digital experience with new levels of flexibility, simplicity and convenience.
This is a further demonstration of our firm commitment to delivering the benefits of a bold new digital world to our customers and we will continue seeking ways to provide solutions that address old and new challenges, making life a little easier and brighter," Mroue said.
5 key points on the e-SIM
MTN's newly launched e-SIM is the first of its kind in the West African region, setting the pace for other operators. It must be noted however that it is still on trial.
Subscribers can have multiple devices and numbers linked to their e-SIM profile on the network to enable synchronization of information in customers' profile.
This new technology is particularly rolled out for business owners and frequent travelers or tourists in Nigeria as the technology affords them easy access to managing business and personal profiles as well as their internet data.
Subscribers might be required to pay a certain subscription fee as the on-boarding requirements are same as are required for a physical SIM registration.
This e-SIM is inbuilt into Smartphone, devices and wearables as your contacts might get saved to a cloud based system should you misplace your device for easy retrievals.
MTN Nigeria is the largest provider of communication services with approximately 76.02 million active lines in Nigeria which is equivalent to 39.61 per cent market share in the country.
It has taken a giant step in introducing sophisticated technology into the Nigerian telecom market to drive digital and technological transformation to improve experience of users on its network with latest trends and developments in the industry in line with global trends.