20 startups graduates from first virtual Google for Startups class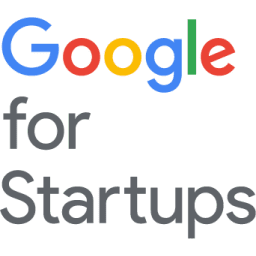 The first all-online iteration of Google's accelerator program for African startups has seen 20 startups from seven countries go through a 12-week virtual journey to refine their offering and undergo mentoring and workshops in key areas such as technology, product development and business growth.
According to Onajte Emerhor, head of Google for Startups Accelerator Africa, Google had, to date, celebrated wins with one Nigerian startup playing their part in the fight against COVID-19 and three raising funding.
Emerhor cited of one of such wins being the notable Franc, raising a seed round of $250,000 after joining the program.
Class 5 of Google for Startups Accelerator Africa took part in three virtual bootcamps over the course of the program, covering technology, product, people and growth.
The Tech & Product bootcamp focused on assessing the startups' value offerings and technology to ensure they were optimised to run efficiently with solid business models, not leaving any money on the table.
The Tech & People bootcamp took the founders – considered major pillars of startup success – through the Founders Lab, which evaluated their current managerial styles and advised them on how to become better leaders.
The final week sees the startups preparing to meet investors as they graduate.
Google for Startups Accelerator Africa gives early-stage startups access to the best of Google – its people, network, and advanced technologies.
The accelerator has trained participating startups on technology (AI/ML, Cloud, Android), product, data, business, design, people, growth and fundraising, through interactive workshops and labs facilitated by Google experts and mentors.
The tech giant also stated that the selected pool of startups for Google for Startups Accelerator Africa 2020 are from Ethiopia, Ghana, Kenya, Nigeria, South Africa, Tunisia and Zimbabwe.
The startups cut across an array of industries including logistics, transportation, education, agriculture, e-commerce, media, health and professional services, it said in press statement.
"Since its launch in 2018, the Accelerator program has worked with 47 startups from 17 African countries: Algeria, Botswana, Cameroon, Côte D'Ivoire, Egypt, Ethiopia, Ghana, Kenya, Morocco, Nigeria, Rwanda, Senegal, South Africa, Tanzania, Tunisia, Uganda, and Zimbabwe.
"They have contributed to economic prosperity and empowerment by collectively raising millions of dollars in investment, and creating hundreds of jobs.
"Google continues to support developer communities across Sub-Saharan Africa, through Google Developer Groups, Developer Student Clubs and Women Techmakers, providing training and support for developers aligned with real-life job competency requirements.
"Community groups engage in activities like Study Jams: study groups facilitated by developers, for developers. Today there are over 120 active developer communities across 25 countries in Sub-Saharan Africa," the statement read.