13 Budding Businesses Receive GET Compass Awards to Catalyse Start-ups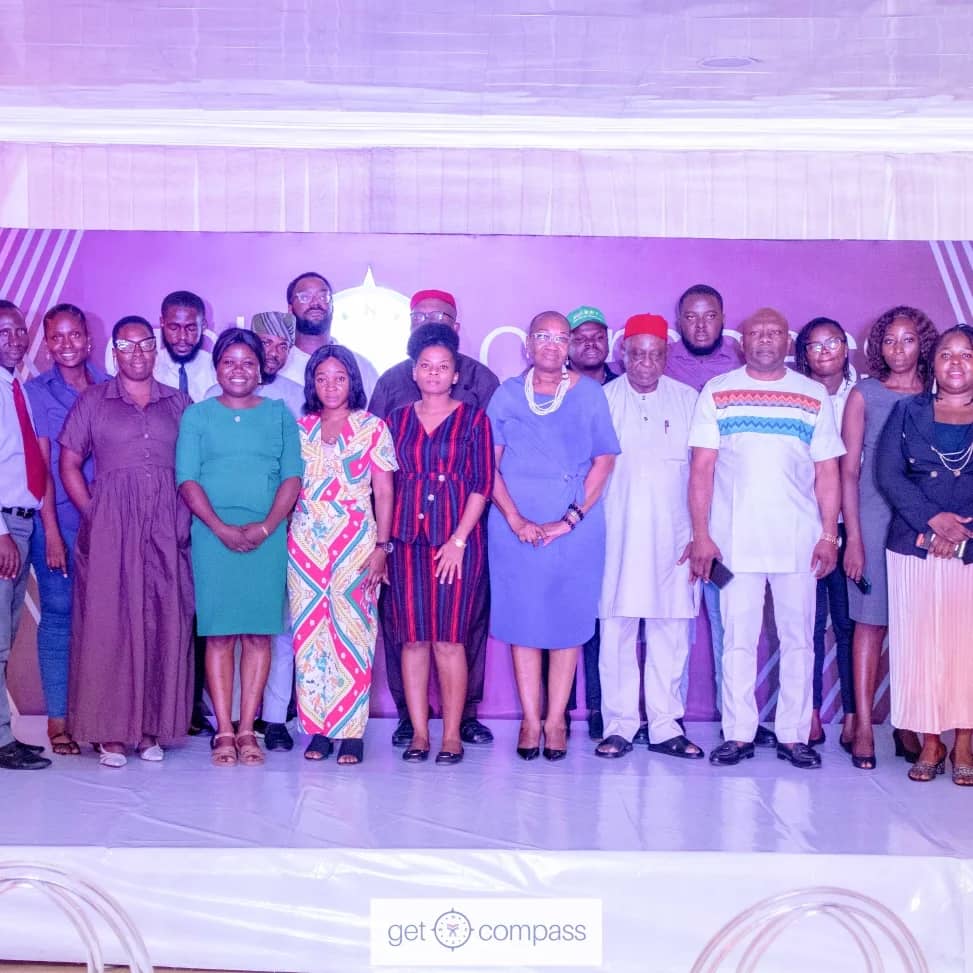 Grooming Endowment Trust (GET) has awarded 13 promising entrepreneurs GET Compass Award grants, providing them with a vital stepping stone to initiate their businesses.
The GET Compass programme, a flagship initiative of Grooming Centre, is dedicated to fostering Micro, Small, and Medium-sized Enterprises (MSMEs) that offer products and services vital to community well-being and economic growth. This comprehensive programme includes bespoke training and mentorship events designed to equip these emerging businesses for success.
According to the Centre, amidst stiff competition, 13 exceptional entrepreneurs who were selected from hundreds of applications to join the esteemed programme, were honoured during an award ceremony held recently at the Centre in Research in Enterprise and Action in Management (CREM) office in Lagos.
At the ceremony which was graced by members of the board of trustees of the centre and some prominent industry figures, five standout business owners, namely Tipping Recycle, Replast Engineering, Smoothies Bargains and Shakes, Craft Planet and Makizi Blossoms and Enterprises were presented with N2 million each.
The grant funding was to empower them in kick-starting their ventures, while all other participants were granted N250,000 each to support their entrepreneurial journeys.
Speaking on the profound impact GET Compass has had on its alumni since its inception, the Chief Executive Officer of Grooming Centre, Dr. Godwin Nwabunka encouraged all participants to cultivate a winner's mindset, highlighting that success transcends financial rewards.
Dr. Nwabunka stated that, "Grooming Endowment Trust began with a humble team, and today we have staff members across the nation. Our journey commenced modestly, yet with a resolute mission. While we received a multitude of applications, we are thrilled to welcome these entrepreneurs into the GET family. We eagerly anticipate sharing their progress with the world."
The award recipients expressed their enthusiasm, networked with fellow business professionals, and reaffirmed their commitment to nurturing and expanding their businesses with the support and resources offered.
The Grooming Endowment Trust (GET) was established by Grooming Centre to provide funding for an array of Corporate Social Responsibility (CSR) and Sustainable Development Goals (SDG) related initiatives.
Incorporated in August 2020, the Trust offers grants and investments in the areas of education and capacity building, healthcare, enterprise and community development, venture formation, and humanitarian relief. The governance and operational mechanisms for the Trust have been established, with activities commencing in the first quarter of 2021.