Tomato Ebola Destroys 300-hectare Farmlands Worth N1.5BN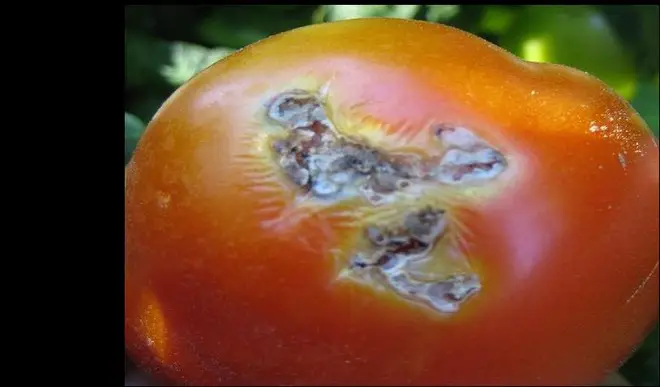 Nigeria is likely to witness tomato scarcity as over 500 farmers lose 300-hectare farm valued at N1.5 billion to tomato Ebola known as 'Tuta Absoluta' ravaging farms in parts of the country.
The affected states are mainly Kano, Kaduna, Katsina and Gombe.
Speaking at a press conference in Abuja organised by Horti Nigeria and supported by the Netherlands, the President, Nigeria Agribusiness Group (NABG), Emmanuel Ijewere, said stakeholders had declared total 'war' on the invading insects.
Ijewere said the Tuta Absoluta is an insect, which builds its home under the tomato leaves.
He stated that climate change has also enhanced the movement of pests around the field.
The Director, Horticulture, Federal Ministry of Agriculture and Rural Development, Dr Deola Lordbanjoce, said with the tomato disease, the country's deficit will rise from 1.3 million metric tons to three million metric tons.
He said the ministry is working with the National Tomato Growers, Processors and Marketers Association of Nigeria every time and investigating what is happening in other states, and "we have our records already and we are working on two things; the Ministry is convening a stakeholders' meeting, which may be merged with what NABG is planning''.
The Executive Director, Nigerian Horticultural Research Institute (NIHORT), Dr Mohammad Atanda, said the Federal Ministry of Agriculture and Rural Development should incorporate NIHORT's sustainable Tuta Integrated Management Package for tomato production in the national tomato policy.
Attanda, who was represented by the Head, Biopesticide Center, NIHORT, Oladigbolu Abiola, said the aim is to stem the tide of this occurrence, while farmers should strive to adopt the planting of NIHORT's 3 recently released tomato seeds bred for high yield, tolerance to fusarium, good shelf life and nutrition qualities.
Also, the Secretary-General, National Tomato Growers, Processors and Marketers Association of Nigeria, Sani Danladi, lamented the huge losses over 500 farmers have incurred in Kano, while they are yet to know how many farmers are being affected in Katsina, Jigawa, Kaduna and Gombe states.
"When Tuta Absoluta enters the farm, it destroys everything there within three days no matter how big or small it is.
"It is very devastating because it destroys all investment in the farm. Looking at the quantum of investment on one hectare of farmland to produce tomatoes, it costs not less than N1.7 million.
"Now 90 per cent of tomato in Kano has gone because of Tuta Absoluta which is different from caterpillars but this one is very devastating as you can't eat it," he said.