Stock investors lose N604bn in brutal week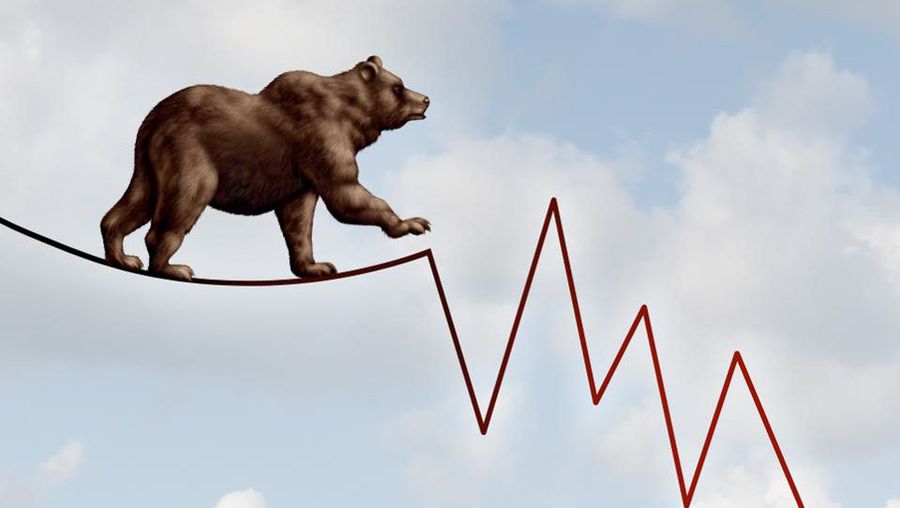 Stock investors lose N604bn in brutal week
---
 The eerie sound of deep dips that rented the air last week from cryprocurrency market to the fixed income market did not spare stock investment in Nigeria as well as the global stock market.
The experience for equities investors at home was captured by analysts at Cordros Capital Limited as a Brutal Week which draw tears during the first four of its five trading sessions.
Although, the trend reversed on Friday, the last trading day of the week, earlier losses could not be redeemed by investors whose collective investment dipped deep by 2.93 per cent.
Specifically, the All-Share Index (ASI) that measures share price movement shed 1,170.63 points to close at 38,324.07 basis points while N604 billion was scrapped off the aggregate valuation of all equities investment at the domestic Exchange.
Consequently, the market CAP closed lower at N19.975 trillion, losing its N20 trillion threshold from last week.
Notably, sell-offs in the shares of Airtel Africa, BUA Cement, Dangoted Sugar Refinery, Zenith Bank and Guaranty trust Bank which shed 10 per cent, 4.7 per cent, 4.2 per cent, 3 per cent and 2.5 per cent respectively drove the weekly loss.
Sectoral performance was broadly negative as the oil and gas index gained 7.4 per cent to emerge as the week's sole gainer.
The others – industrial goods index led the losers' chart with -3.3 per cent fall, followed by banking index with 1.5 per cent depreciation and Insurance with -0.7 per cent decline indices. The Consumer Goods index closed flat.
Transaction details for the week
The weekly market turnover however improved amidst the bearish drive as traded volume and value surged by 29.05 per cent and 20.73 per cent respectively.
Data from the Nigerian Exchange Limited showed that a total turnover of 1.048 billion shares worth N11.543 billion in 17,233 deals were traded by investors on the floor of the Exchange, in contrast to a total of 840.334 million shares valued at N9.561 billion that exchanged hands the previous week in 13,239 deals.
In terms of traded volume by industries, the financial services industry led the activity chart with 674.741 million shares valued at N5.589 billion traded in 9,405 deals; thus contributing 64.41 per cent and 48.42 per cent to the total equity turnover volume and value respectively.
The Conglomerates Industry followed with 94.524 million shares worth N630.366 million in 828 deals and the third place was ICT Industry, with a turnover of 87.137 million shares worth N630.903 million in 539 deals.
Trading in the top three equities namely Zenith Bank Plc, FBN Holdings Plc and Fidelity Bank Plc (measured by volume) accounted for 248.273 million shares worth N3.288 billion in 2,988 deals, contributing 23.70 per cent and 28.49 per cent to the total equity turnover volume and value respectively.
Investors  also traded a total of 5,646 units of Exchange Traded Products (ETF) valued at N623,224 were traded in 14 deals compared with a total of 14,477 units valued at N258,795.90 transacted in four deals previously.
Activity level slowed down in the bond market as investors staked N81.944 million on a total of 80,998 units of bonds securities in 22 deals, compared with a total of 151,345 units valued at N157.944 million transacted last week in 75 deals.