Stock CAP slips below historical N20trn mark as investors lose N516bn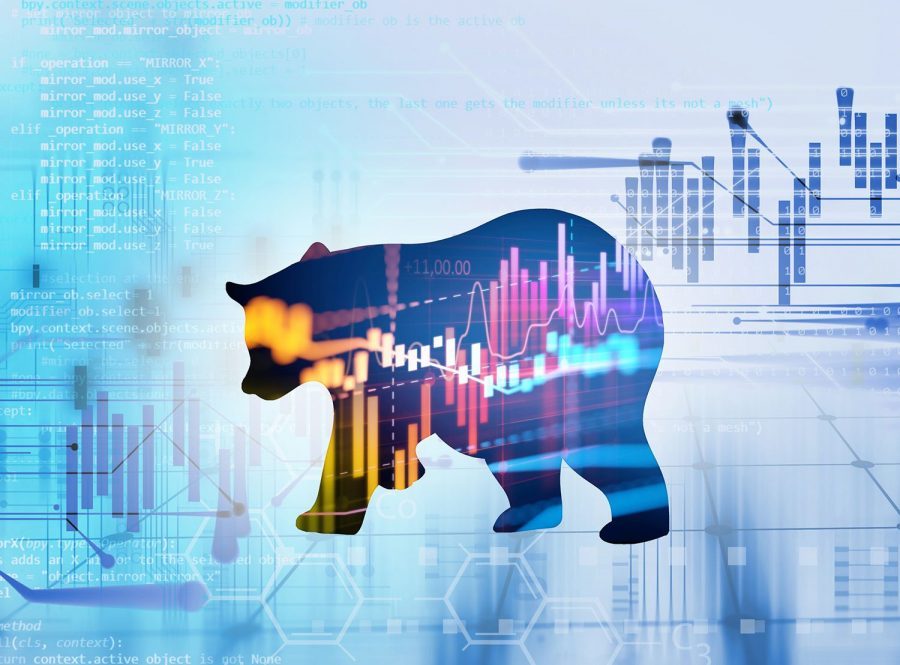 Stock CAP slips below historical N20trn mark as investors lose N516bn
---
Investors stake N10.3bn on stocks
The capitalisation of all equities investments in Nigeria suffered setback last week and slipped below its historical N20 trillion threshold as the bears continued to dictate proceedings in the local bourse, pushing it to its second consecutive weekly loss.
The woeful performance in the market cost investors fortune estimated at N516 billion as the market collectively declined 2.56 per cent.
Save for the penultimate trading day; the local bourse recorded losses in all of the week's trading sessions following sell-offs sprees in the shares of Airtel Africa, Dangote Cement, BUA Cement, MTN Nigeria which shed -8.6 per cent,  -3.9 per cent, -3.4 per cent and -1.2 per cent respectively.
Specifically, the All-Share Index (ASI) shed 990.65 points to close lower at 37,658.26 basis points while market capitalization replicated similar move with the N561 billion loss to close lower at N19.627 trillion.
Consequently, the month-to-date (MtD) and year-to-date (YtD) return dipped further into negative territory, settling at -2.0 per cent and -6.5 per cent respectively.
Activity levels were mixed, as trading volume rose by 2.5 per cent week-on-week while trading value declined marginally by 0.5 compared to the previous week.
Elsewhere, Sectoral performance was broadly positive, following 0.9 per cent gain in the Banking index, 0.6 per cent in Consumer Goods index, and 0.1 per cent rise in the Oil and Gas index. On the flip side, the Industrial Goods and insurance indices were the culprits with -3.3 per cent and -0.8 per cent losses.
Analysts' Remarks
Following the current trading pattern in the local bourse, analysts said the possibility of oscillating days of bullish and bearish outlooks weigh on days ahead.
According to investment analysts at Cordros Research in a note obtain by Business Metrics, "We believe a choppy theme will be the overarching theme in the local bourse as investors continue to watch out for clues on the direction of yields in the Fixed Income market.
"Following the moderation in the share prices of bellwether stocks, we expect the bulls to make a re-entry in dividend-paying stocks ahead of H1-2021 dividend declarations, which intermittent profit-taking activities would match.
"However, we reiterate the need for positioning in only fundamentally sound stocks as the macroeconomic environment's fragility remains a significant headwind for corporate earnings."
Details of trading on the floor of Nigerian Exchange Limited
Last week, investors staked a total of N10.33 billion on a turnover of 1.006 billion shares in 17,165 deals, in contrast to a total of 981.147 million shares valued at N10.384 billion that exchanged hands the previous week in 15,001 deals.
According to trading statistics, the Financial Services Industry topped the volume chart with 646.404 million shares valued at N5.199 billion traded in 8,996 deals; thus contributing 64.26 per cent and 50.33 per cent to the total equity turnover volume and value respectively.
Record showed that the Consumer Goods Industry followed with 108.587 million shares worth N2.257 billion in 3,213 deals, while the third place was Conglomerates Industry, with a turnover of 80.257 million shares worth N179.134 million in 614 deals.
Similarly, trading in the top three equities namely Zenith Bank Plc, Transcorp Hotels Plc and Access Bank Plc (measured by volume) accounted for 207.341 million shares worth N2.510 billion in 2,774 deals, contributing 20.61 per cent and 24.30 per cent to the total equity turnover volume and value respectively.
Aside Equities
In the Exchange Traded Funds (ETFs) segment of the market, investors traded a total of 101,876 units valued at N1.732 million in 19 deals compared with a total of 101,419 units valued at N1.610 million transacted the previous week in 14 deals.
The momentum in the bond market at the local bourse led to 44 unique transactions during which a total of 216,675 units of bonds valued at N215.720 million were traded in contrast with a total of 26,452 bond units valued at 26,452 units that exchanged hands in 17 deals the preceding week.