Spotify Pays $40BN Royalties to Music Industry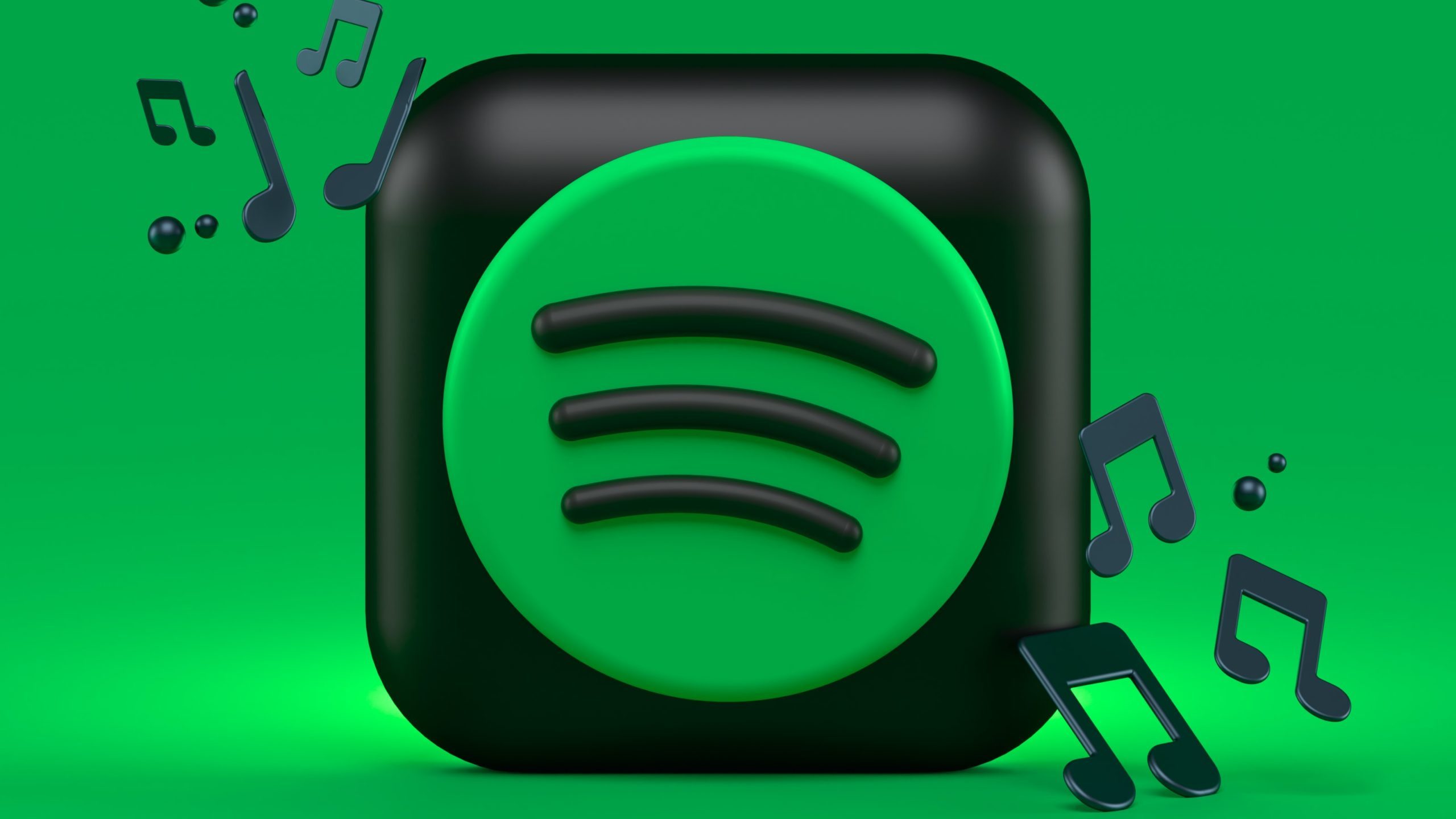 By Christy Animam
---
Spotify, proprietary audio streaming and media services provider, has disclosed its all-time payouts to music rights holders are approaching $40 billion.
The company said it has paid out more and more money in streaming royalties every year, resulting in record revenues and growth for rights holders on behalf of artists and songwriters.
These rights holders include record labels, publishers, independent distributors, performance rights organizations, and collecting societies, it said in a report obtained by BUSINESS METRICS.
It explained that the money came from the subscriptions made by its over 205 million subscribers on its platform, adding that it pays out nearly 70% of every dollar it generates from music back to the industry.
Over the last two years alone, publishers, performance rights organizations, and collecting societies that represent songwriters have received more than $3 billion from Spotify.
It said: "Spotify generates music revenue from two sources: subscription fees from Premium listeners and fees from advertisers on music on the Free tier. Nearly 70% of that revenue is paid back as royalties to rights holders, who then pay the artists and songwriters, based on the agreed terms.
"These rights holders include record labels, publishers, independent distributors, performance rights organizations, and collecting societies. Spotify does not pay artists or songwriters directly."
Spotify added that the number of artists generating more than $1 million as well as those generating above $10,000, has more than doubled over the past five years
"Spotify royalties are powering artists' careers at all stages. In 2022, 57,000 artists generated $10,000+ (up from 23,400 in 2017). And 1,060 artists generated $1 million+ (up from 460 in 2017).
"In 2017, the 50,000th highest-earning artist generated $2,840 on Spotify. In 2022, that figure was 4x as much: $12,584.
"These figures represent revenue generated from Spotify alone. When taking into account earnings from other services and recorded revenue streams, these artists likely generated four times this revenue from recorded music sources overall, plus additional revenue from concert tickets and merch," it explained.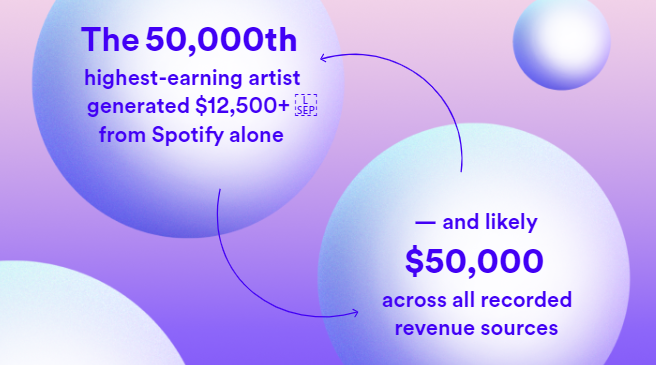 For the first year ever, Spotify said more than10,000 artists generated over $100,000 on Spotify alone across more than 100 different countries.
"In 2022, for the very first time, 10,100 artists generated at least $100,000 on Spotify alone. That's up from 4,300 artists five years ago.
"What's more, these artists hail from more than 100 different countries around the world. Streaming has lowered barriers to entry. Artists who—in the past—might have struggled for opportunities are now finding their audiences.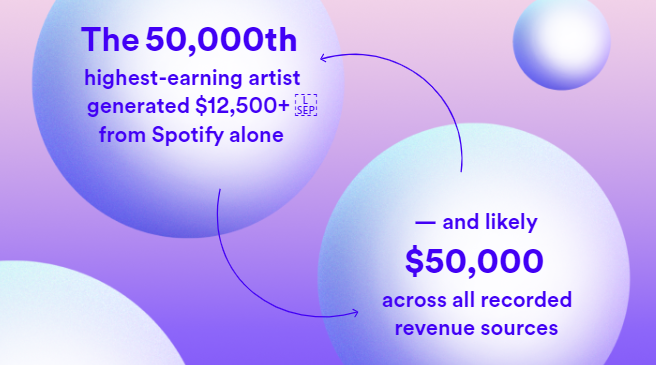 Spotify and streaming are driving a healthier, more diverse music industry than ever before. As a point of comparison, a radio station typically plays a rotation of the Top 40 songs, while even the largest record store in the heyday of physical record sales, carried the music of a few thousand artists.
New Featured Unveiled
Spotify unveils features and tools to grow their 500+ million monthly active users and build their careers for artists, podcasters and creators.
Meanwhile, Spotify's second Stream On event was held recently, and music artists, songwriters, video and content creators, and podcasters from all over the world joined the company for a day of announcements, inspiring stories, and hands-on demos of new tools and resources coming to the global creator platform.
"Stream On is about all the ways we are bringing Spotify to life and letting creators at all stages of their careers know that we are open for business. We are focused on building the best home for them – a place where they can establish a career, thrive and grow and where the world can be inspired by their creativity," Spotify Founder & CEO Daniel Ek shared during the morning keynote presentation.
He continued, "And that's what we've been doing for almost 17 years: building, improving and reimagining this home to better meet creator needs and help them chart new pathways to success. As we look to the future, we are excited to expand that ambition to even more creators across new formats. We're enabling more creativity, discovery and personalization than ever before by providing the best resources, support, and interactivity."