Seven interesting things to know about The Rush by Pop Central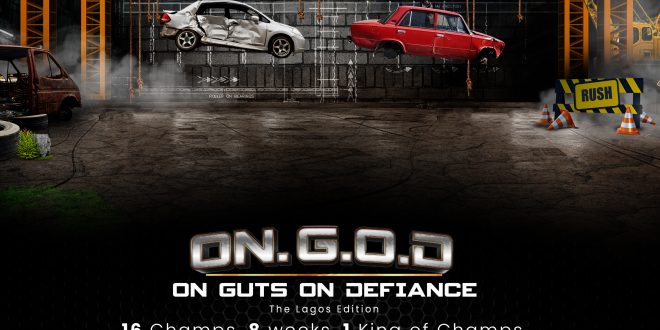 As registration for Pop Central's 'The Rush', comes to an end; the high energy, adrenaline pumping and physically intense reality show is set to excite reality show aficionados. The show will reveal the first set of champs who will be racing for the chance to be the 'King of Champs'.
As anticipation builds, here are seven interesting things to know about The Rush.
How to register as a champ?
Males and females between the age of 18 to 35 years who consider themselves as resilient can signify their interest to audition for the reality show by easily signing up on https://rush.popcentraltv.com/. Registration ends by midnight on the 14th of September, 2021.
Who is a champ?
A champ is a strong, brave and resilient individual who is eligible to feature in the show. These are vibrant, competitive and attractive individuals ready to push beyond the odds and limits using physical strength, mental stamina, grit and grace.
How many champs will be selected?
16 lucky champs will be selected to have a shot at fame and an opportunity to compete to be the King of Champs.
When does the show start?
The reality show is set to debut on our TV screens in mid-October 2021.
What is the structure of the show?
The show is set in two stages, the task stage and the chillout scenario in a residence. The reality show will showcase competing groups battling for 8 weeks to surpass 39 meticulously designed intensive physical and mental tasks.
When will the show air?
Viewers will be able to watch the daily residence segment, a 2 hour recap that will run from 7pm to 9pm daily and a rerun the next day from 11am to 1pm. The task and contest segment of the show is a 1hour pre-produced content that sets the mood each day. The show will air weekly with catch up episodes on Pop Central DSTV 189.
What are the official hashtags for The Rush?
#therush21, #therushongod, #ONGOD