Nigerian stocks still bullish; investors recoup another N67bn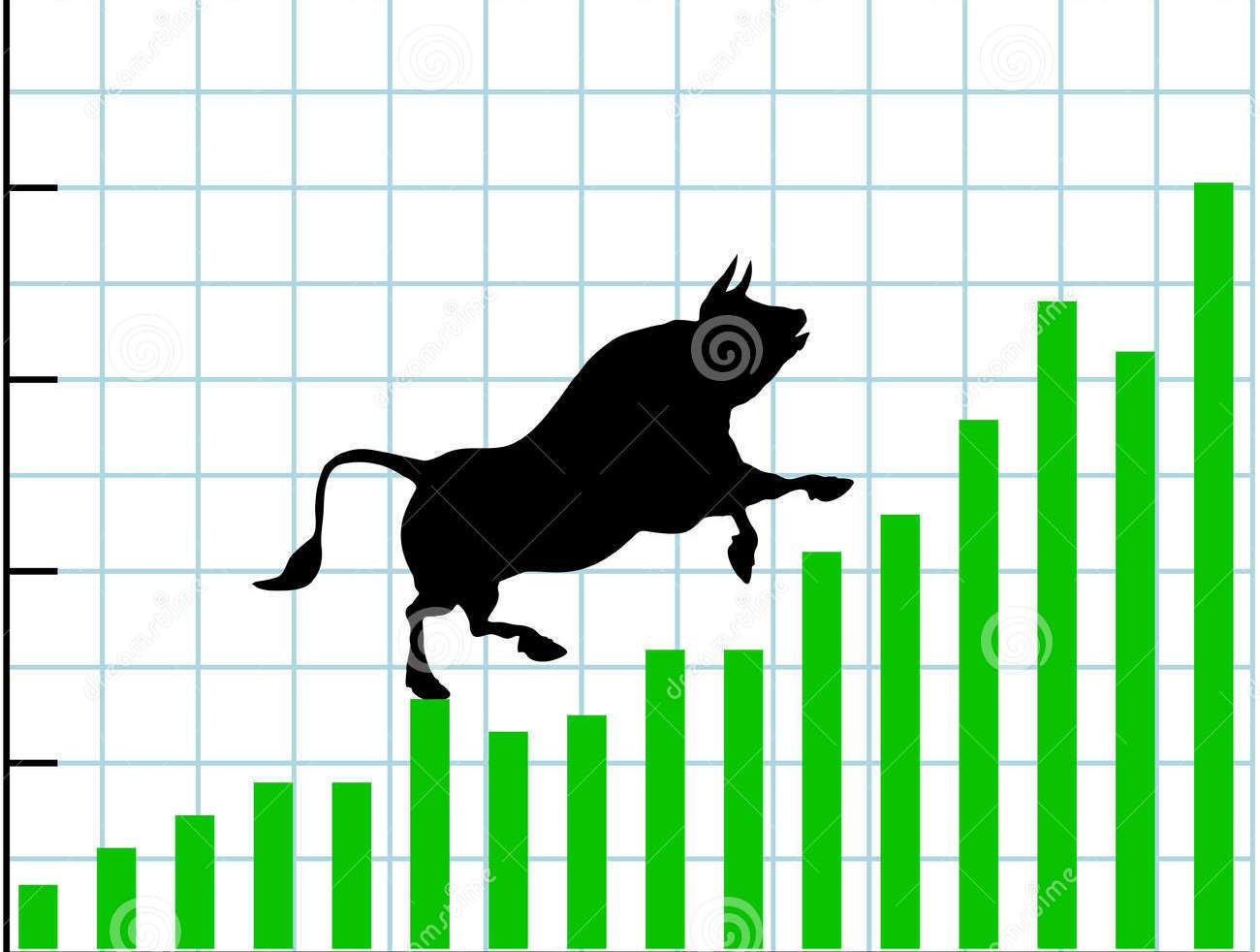 The domestic equities market sustained its positive performance from the last four sessions, as investors recorded another pocket of gain to the tune of N67 billion on Wednesday.
The All-Share Index (ASI) which measures price movement notched higher by 0.5 per cent to 25,783.02 basis points. This represents its biggest northward movement since rising by 1.0 per cent on August 12, 2020.
The performance was supported by bargain hunting in the stocks of MTN Nigeria, Nigerian Breweries and ZenithBank plc that appreciated in prices by 0.7 per cent, 3.6 per cent and 1.8 per cent respectively.
As this raised Month-to-Date (MtD) gain to 1.8 per cent and moderated the Year-to-Date loss to -4.0 per cent, the aggregate value of equities investment in the market closed the midweek trading higher at N13.475 trillion.
Sectoral performance was positive, following gains in the major indices. The Oil & Gas (+2.0 per cent) index led the gains, followed by the Consumer Goods (+1.4 per cent), Insurance (+1.1 per cent), Banking (+0.7 per cent) and Industrial Goods (+0.1 per cent) indices.
The session also posted more vibrant participation, measured by the turnover relative to the previous session as volume and value of trade went up by 58.05 per cent and 42.73 per cent respectively.
Similarly, market sentiment measured by breadth also witnessed a better day following emergence of 21 bullish stocks that outnumbers 14 bears that emerged at the close of the session.
Top Gainers
Based on face value, gainers were led by SEPLAT, appreciated by N15 to close at N400 per share. The Nigerian Breweries trailed with N1.5 to close at N43.5 per share.
MTN Nigeria advanced in price by N0.90 to close at N123.90 per share while Mobil and Flourmill added N0.60 and N35 to close at N193.10 and N20 per share respectively.
Top Decliners
On the flip side, the decliners of the day were led by ETERNA which shed N0.18 to close at N2.50 per share, followed by N0.11 loss in NBOCGAS to close at N4.25 per share.
AFRIPRUD, NPFMCRB and CUSTODIA lost N0.10, N0.08 and N0.05 to close the midweek session at N4.35, N1.22 and N4.8 per share respectively.
Top Turnover Value
MTN traded25.717 million shares worth 126 billion;
GUARANTY moved 19.082 shares valued at 359 million; and
ZenithBank transacted N454 million shares at 210 million
Top Turnover Volume
Sterling Bank traded 205 million shares worth N97.987 million;
FBNH moved 744 million shares at N314.7 million; and
ACCESS transacted 205 million shares valued at N366.707 million.