Monkeypox Not Like COVID-19, NCDC Dismisses Lockdown Rumour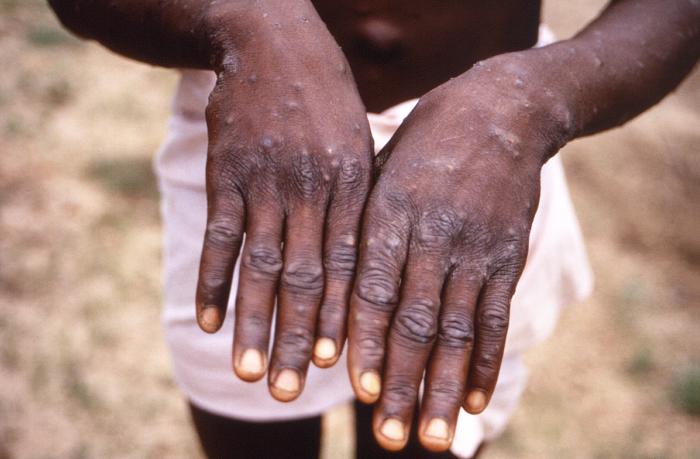 By Ahmed Ayanfe
---
In a bid to douse the tension as a result of the Monkeypox outbreak in the country, the Director General of National Center for Disease Control (NCDC), Dr Ifedayo Adetifa said Monkeypox is rare but not a novel disease like Coronavirus.
Speaking at the Virtual Media Dialogue on Monkeypox on Tuesday, the DG urged the citizens to disregard misinformation going round that reports of the virus is a plot to enforce another lockdown.
He said, "We have been and remain transparent with this data while pushing for more research support on the monkeypox virus. Unfortunately, misinformation on monkeypox has been rife since cases of the disease have been reported in non-endemic countries this year.
"Contrary to some beliefs, monkeypox is not a plot to cause lockdowns as we saw with COVID-19. The impact of COVID-19 on lives and livelihoods has been devastating, one we are yet to recover from"
"There is no evidence of release of the virus from a laboratory. Monkeypox, though rare, is not a novel disease.
"In Nigeria, there has been no observed change in transmissibility of the virus nor changes in its clinical manifestation documented (including symptoms, profile, and virulence) nor is there evidence of sexual transmission" He submitted.
The Nigeria Centre for Disease Control (NCDC), in its latest report on Monkeypox, said the country recorded 21 cases in week 25.
The centre said that Nigeria's risk of exposure to the Monkeypox virus was high based on the recent risk assessment it conducted.
The NCDC in its latest epidemiological summary on Monkeypox which was published on Sunday evening noted that since January 2022, Nigeria had continued to report sporadic cases of the disease.
There were forty-two (42) new suspected cases reported in Epi week 25, 2022 (20th to 26th June 2022) from eighteen (18) states – Lagos (5), Bayelsa (4), Nasarawa (4), Plateau (4), Gombe (3), FCT (3), Adamawa (2), Cross River (2), Delta (2), Ondo (2), Oyo (2), Rivers (2), Taraba (2), Abia (1), Benue (1), Edo (1), Katsina (1) and Kwara (1).
Meanwhile, out of forty-two 42 suspected cases, there were twenty-one (21) new positive cases in Epi week 25, 2022 from thirteen (13) states – Cross River (2), Delta (2), FCT (2), Lagos (2), Nasarawa (2), Plateau (2), Rivers (2), Taraba (2), Abia (1), Adawama (1), Bayelsa (1), Edo (1) and Katsina (1).
Overall, from 1st January to 26th June 2022, there have been 204 suspected cases and 62 confirmed cases (44 male, 18 female) from nineteen (19) states – Lagos (10), Adamawa (6), Bayelsa (5), Delta (5), Rivers (5), Cross River (4), Edo (4), FCT (4), Plateau (4), Nasarawa (3), Kano (2), Imo (2), Taraba (2), Abia (1), Katsina (1), Niger (1), Oyo (1), Ondo (1) and Ogun (1).
One death was recorded in a 40-year-old man with co-morbidity that was receiving immunosuppressive treatment.
Background
Monkeypox is an uncommon disease caused by infection with the Monkeypox virus, which belongs to the Orthopoxvirus genus in the Poxviridae family.
According to the World Health Organization (WHO), the disease originated from West and Central African countries.
It has, however, been reported in other countries of the world, including the United States, the United Kingdom, Canada, and Italy.