Fiam Wifi partners Ikoyi Obalende LCDA to roll out community WiFi network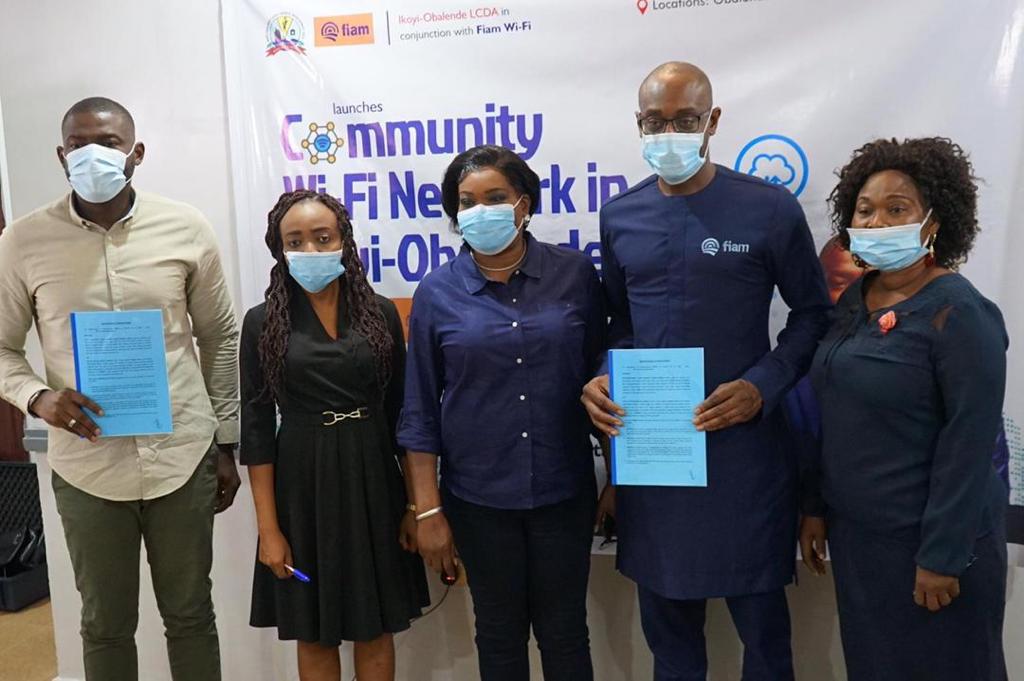 Fiam Wifi partners Ikoyi-Obalende LCDA to roll out community WiFi network
---
Indigenous Internet Service Provider (ISP), Fiam WiFi, has collaborated with the management of Ikoyi-Obalende Local Council Development Area (LCDA) to deepen access to connectivity in the region.
The duo have launched community WiFi network in the area to afford residents the opportunity to move along current digital explosion that followed Coronavirus pandemic outbreak.
Commenting on the partnership, Hon. Faud Atanda-Lawal, the executive chairman of Ikoyi Obalende LCDA said: "we are pleased to partner with Fiam WiFi to provide a community WiFi network in Ikoyi Obalende LCDA."
He explained that WiFi hotspots will be installed in Obalende, Ijeh Market and Dolphin High Rise.
"This further drives my administration's successes in our 5 focus areas of the United Nation's Sustainable Development Goals (SDGs) particularly targeted at significantly increasing access to ICT and provide universal and affordable access to the internet," Atanda-Lawal said.
Akin Marinho, founder & chief executive officer of FiamWiFi  said: "With millions of Nigerians priced out of the data market by incumbent operators, we are pleased to partner with Ikoyi Obalende LCDA to provide a free and paid-for service of internet to the residents of Ikoyi Obalende LCDA.
"We believe that with our pricing that is clear, simple and transparent at N200 for 1GB of data without validity or expiration period, we are providing affordable access to the internet."