Dollar & Fuel Costs: A Stinging Shoe Pair to Walk In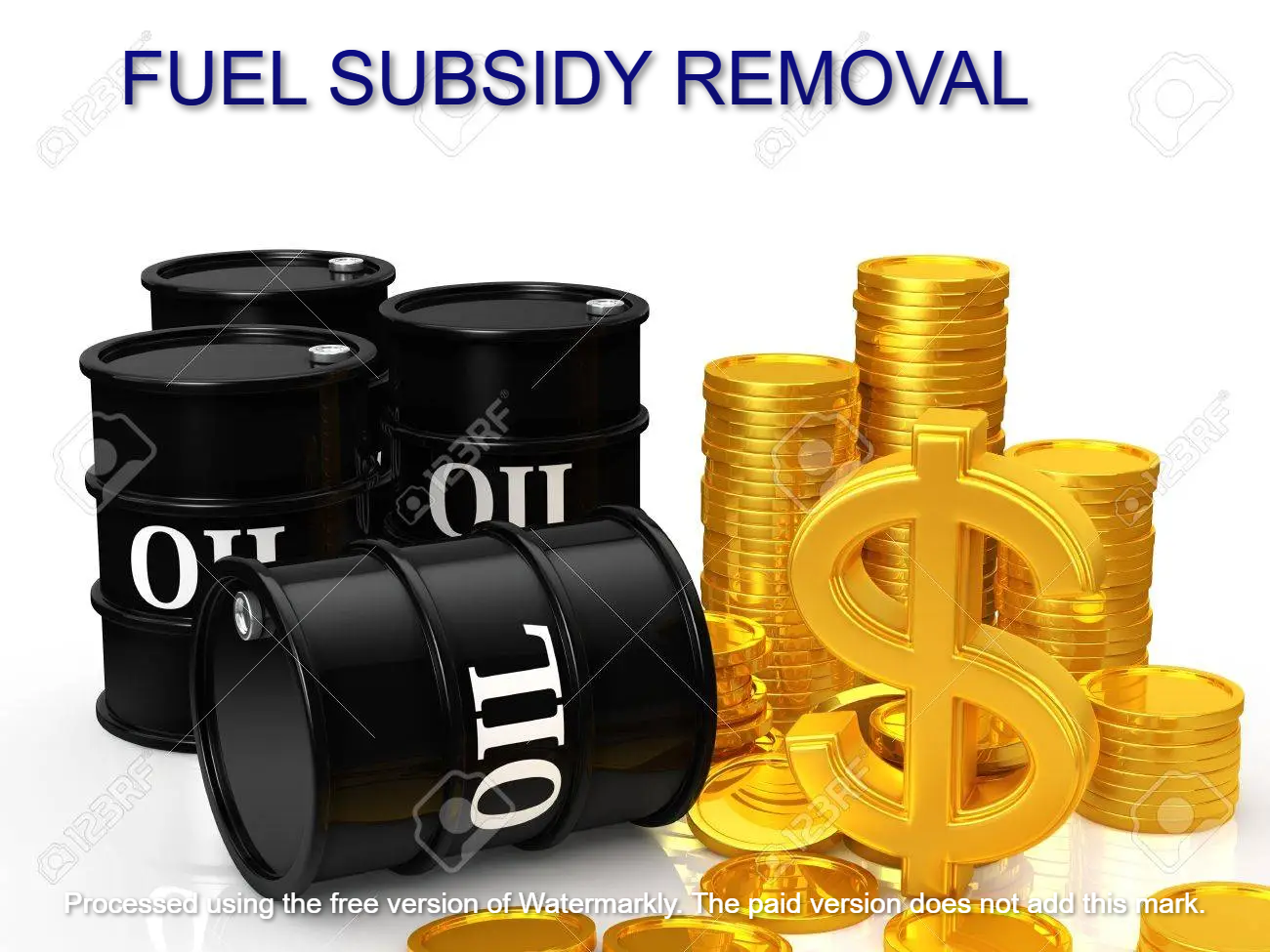 By Gharny Yeku
---
The last few months have proved Nigeria's economy is more of Dollar than Naira economy. The dollar exchange rates unification and fuel subsidy removal have affected the lives of common man in a way one can never imagine.
Premium Motor Spirit (PMS) popularly petrol is the most ubiquitous commodity in Nigeria and unfortunately it an imported one. The estimated 43 million liters daily consumption of PMS means billions of dollars is demanded daily to cater for the energy demand alone regardless of other imported needs and commodities.
The CBN on the other has no enough liquidity to supply the demand from oil importers alone let alone other dollar-demanding transactions. This mandates the marketers to look elsewhere for the dollar which means they can only get it at higher rate than the designated FOREX window (I&E) and that automatically increases the landing cost and impliedly the pump price.
Dollar and PMS remain interconnected so long local refineries cannot meet our energy demands. PMS price will continue to fluctuate along the dollar rate for as long as we lack the mechanisms that will stabilize the dollar. The CBN Ag. Governor yesterday said the government has plans to stabilize the dollar and also warn FX speculators about something 'huge' coming their way. CBN has been issuing threats after threats from 'Meffy' days but to no avail. Aboki FX was even shut down all in an effort to eradicate speculation but the protectionist move yielded no results.
Corruption remains the main reason Nigeria is in this economic mess. The government gave license to only 6 importers and the daily FX requirement for PMS import is about $25m to $30m dollars. Why is it difficult for them to have sure access to the FX at the rate in the CBN designated window?
Dollar and fuel subsidy are claimed to be benefited by only few elites but it's now obvious that the whole country is benefiting from the subsidy because everything in our economy depends on the two.
The rate difference between the CBN designated window and parallel market will continue to widen as long as there is limited supply to match the towering demand. Someone somewhere is sleeping on his bed and making billions at the detriment of our economy because s(he) has access to the dollar at the designated window while the real importers are roaming about on the streets of black markets to buy dollar for import. Corruption!
Economists can give as many theories as they can; pundits can churn out as many analyses as they can; media experts can influence the narrative as much as they can; and in fact, we can justify as much as we can but the fact remains the same: Nigeria's Economy defies logic and theory of economy due to systemic corruption.
Former Finance Minister, Kemi Adeosun once said: "Nigeria needs local solutions for our local problem". Our authorities should take a holistic look at our peculiar problems and provide peculiar solutions." I keep saying that the principles of economics on paper doesn't work in Nigeria because of greed.
You have to finetune policies to meet our clime and follow through with strong hand. Because its profits first here
We can write and speak English for as long as we want but the common man will only judge government based on the quality of his living. The immediate past President Buhari-led administration is a pointer to this fact.
Dollar price is directly proportional to price of PMS which is directly proportional to food and transportation which exert very significant inflationary pressure on cost of goods and services.
I wish President Tinubu well. Leading Nigeria is not easy. His predecessor, Buhari, once said he had come to terms with the fact that as a Nigerian leader, one can only try his best because it's 'a terrible country'. So many tough decisions with so many consequences. Some consequences are manageable while others are not.