BUA Foods sustains honeymoon as NGX investors rake in N323bn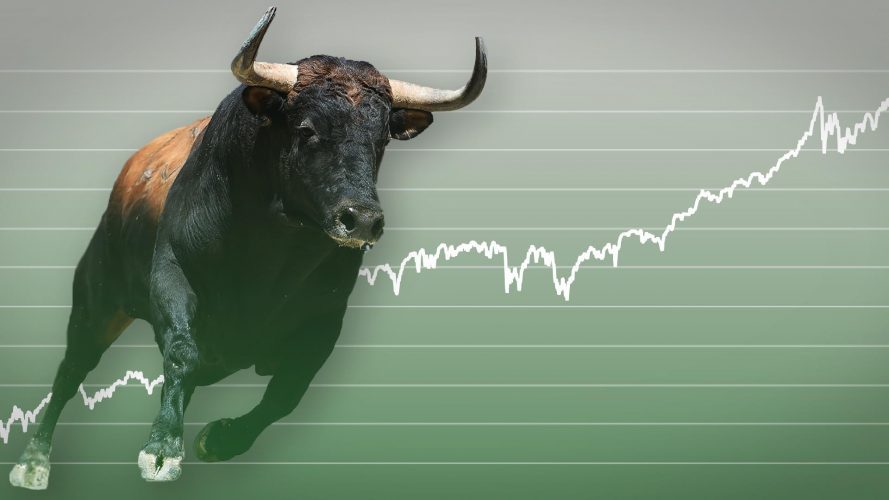 Shares of BUA Foods remained a point of attraction to investors a the Nigerian stock market, a development that further propelled the Nigerian Exchange Limited to close the second trading week of year 2022 in the green.
The NGX benchmark index appreciated by 600.25 points, equivalent to 1.37 per cent growth to close at 44,454.67 basis points.
This is equivalent to N323 billion gained by investors. Consequently, the equity market CAP ended the week higher at N23.951 trillion.
The bull charge was again led by BUA Foods which investors see at the moment at a new bride in the market. The share price of BUA Foods appreciated by 24.1 per cent to close the week.
However, its share price has appreciated increased by 65% in one week after listing on the floor of the Nigerian Stock market to trade at N66 per share as of Friday 14th January 2022, compared to its listing price of N40 per ordinary share in the previous week
According to analysts at FPI Research, sentiments remained broadly bullish in the second trading week of the year as investors continued to cherry-pick stocks with attractive dividend yields ahead of 2021 Full Year dividend declarations.
Aside the BUA Foods stimulus, bargain hunting in Dangote Cement (8 per cent), Guinness (5.8 per cent), and INTBREW (5.1 per cent) drove the weekly gain
Consequently, the year-to-date gain increased to 4.1 per cent, but activity levels were weaker than in the prior week, as trading volume and value declined by 22.4 per cent and 44.8 per cent, respectively.
Analysing by sectors, the Industrial Goods (+3.6 per cent), Banking (+2.5 per cent), and Oil and Gas (+1.7 per cent) indices posted gains. On the flip side, the Consumer Goods (-4.4 per cent) and Insurance (-1.5per cent) indices declined.
"In the short term, we expect the bulls to retain dominance in the market given positioning for 2021FY dividends as institutional investors continue to search for clues on the direction of yields in the FI market. Notwithstanding, we advise investors to take positions in only fundamentally justified stocks as the weak macro environment remains a significant headwind for corporate earnings," say analysts at Cordros Capital.
Trade Data
During the week under review, total turnover of 1.600 billion shares worth N32.716 billion in 22,607 deals was traded by investors on the floor of the Exchange, in contrast to a total of 2.027 billion shares valued at N59.014 billion that exchanged hands last week in 15,750 deals.
The Financial Service Industry (measured by volume) led the activity chart with 731.264 million shares valued at 6.517 billion traded in 10,822 deals; thus contributing 45.71n per cent and 19.92 per cent to the total equity turnover volume and value respectively.
The Conglomerate Industry followed with 403.646 million shares worth N 452.909 million in 1,537 deals and the third place was The Consumer Goods Industry, with a turnover of 314.768 million shares worth N17.759 billion in 4,101 deals.
Trading in the top three equities namely Transnational Corporation of Nigeria Plc, BUA Foods Plc, Jaiz Bank Plc (measured by volume) accounted for 775.685 million shares worth N16.625 billion in 2,644 deals, contributing 48.49 per cent and 50.82 per cent to the total equity turnover volume and value respectively.