Operators add 11.09m active subscribers retracing 207.95m all time high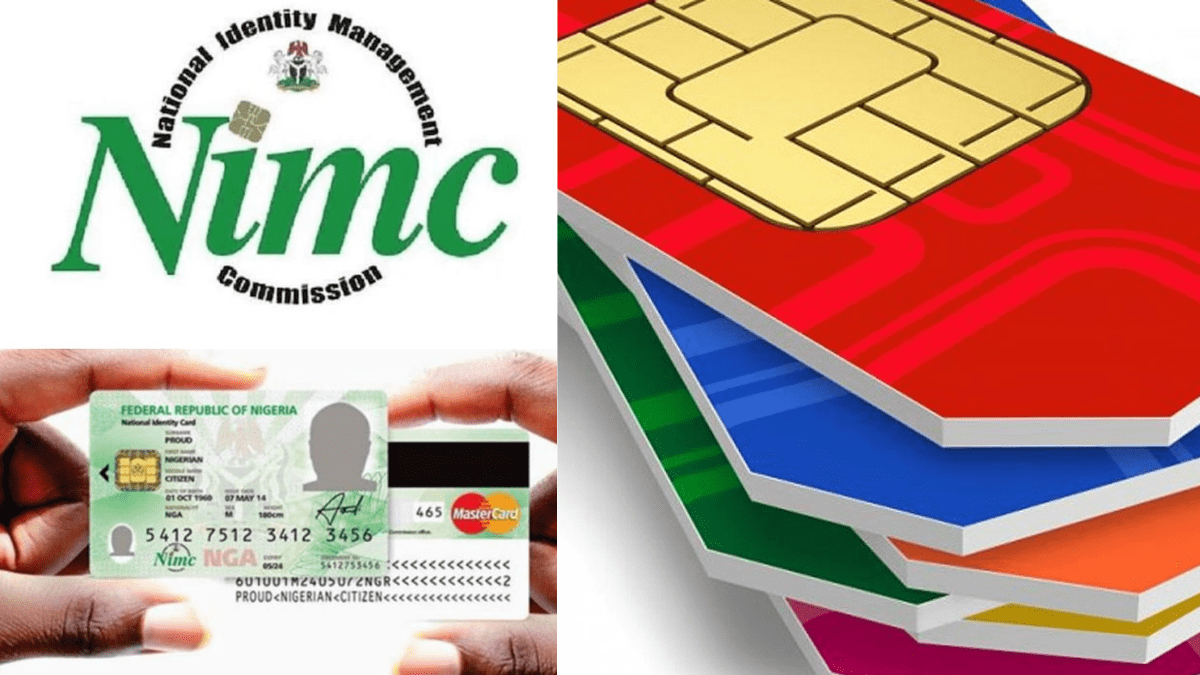 The last nine consecutive months have been progressive for telecoms operators in Nigeria as they welcomed additional 11.09 million active subscribers on their various networks during the period.
This has put the industry on the green track to recover part of active subscriptions it has lost since October 2020, when the country boasted of historical 207.95 million active telephone lines as the all-time high record in the country.
After the federal government in November same year introduced the linkage exercise requesting that subscriber identification module (SIM) cards and the National Identity Number (NIN) of telecoms consumers be harmonised, active telephone lines profile in the country has nosedived consistently from its historical record of 207.95 million, to hit 187.03 million bottom in May 2021.
Just as active lines, teledensity, which measures the number of active telephone connections per 100 inhabitants living within an area, also suffered decline moderating from 108.94% as of October 2020 to 97.98% in May 2021.
This has been attributed to the SIM-NIN linkage exercise which disqualified millions of Nigerians without NIN from acquiring new SIM cards or retrieving lost telephone numbers except they first obtain the unique national identity number and then link it to their telephone lines.
Nine consecutive months of recovery
Business Metrics' analysis of the latest industry data released by the Nigerian Telecommunications Commission (NCC) revealed that there has been sustained uptick in the number of telephone lines now active on the networks of operators, particularly the Mobile Network Operators (MNOs) comprising MTN, Airtel, Globacom and 9Mobile.
The latest statistics updated up to February show that as more Nigerians obtained NINs from the National Identity Management Commission (NIMC) and link same to their SIM cards, they are able to retrieve lost lines and obtain new ones.
From May 2021, operators have collectively welcomed additional 11.09 million active subscribers in a consistent growth pattern in June, July, August, September, October, November and December 2021; while the traction continued in January and February, 2022.
Operators recorded 585,000 million active subscribers in June 2021; 193,000 in July; 1.525 million in August; and 1.524 million in September.
In October, November and December, fresh and returning subscribers were 1.097 million, 1.234 million and 2.278 million respectively.
As the industry moved to reclaim its recorded highest active subscribers in the system, operators welcomed 2.035 million and 624,000 new active users in January and February 2022 respectively.
Based on the latest data, this newspaper observed that the telecoms industry is still 9.832 million active subscriptions away from attaining the 207.95 million it had recorded before the NIN-SIM linkage exercise began.
Progress in NIN-SIM Linkage
NIMC records showed that before enforcement of the linkage exercise was first taken seriously by the federal government through the Minister of Communications and Digital Economy, Professor Isa Pantami, in November 2020, the country had issued 42 million NIN to Nigerians as at October of that year.
Further checks by Business Metrics revealed that barely half of that number had been linked to subscribers SIM cards as at then.
However, NCC and NIMC, the federal government agencies championing the exercise, revealed at the end of March 2022 final deadline for the exercise, over 125 million SIM cards have had their NINs submitted for immediate linkage, verification and authentication.
Similarly, NIMC had issued over 78 Million unique NINs till date, a statement jointly signed by NIMC and the NCC revealed.
This shows that even though NIMC had struggled for over six years to issue 42 million NIN since the initiative was introduced by Former President Goodluck Jonathan on 28 August 2014, it has successfully issued addition 36 million NINs in just 16 months of the SIM-NIN Linkage exercise between November 2020 and March 2022.
This has been the major propellant of the growth recorded in the number of active telephone users now trouping back to operators' networks in the country in the last nine consecutive months up till February 2022.