Post-MPC Meeting: Investors shed caution mode, as NGSE index climbs higher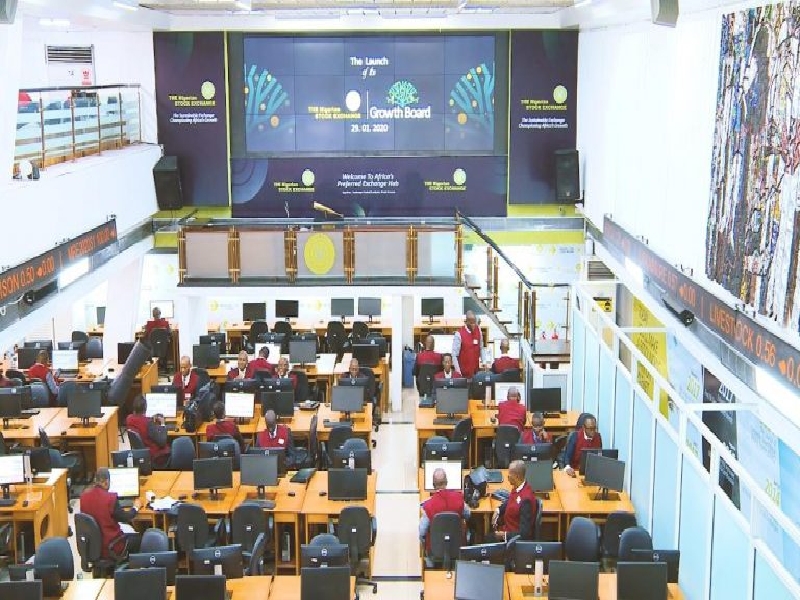 By Investdata Analysts

Equity prices closed higher on the Nigerian Stock Exchange (NSE) at midweek as buying pressure increased as if to confirm that investors were waiting to see whether the Monetary Policy Committee (MPC) of the Central Bank of Nigeria (CBN) would pull a surprise at its first meeting of the year which ended on Tuesday.
The exchange thereby extended the bull transition for a third successive session on a high traded volume and positive sentiment for Telecoms, Insurance, Banking, Industrial and consumer goods stocks, which pushed the composite NSE All-Share index higher.
Also on Wednesday, more unaudited results and closed period of companies hit the market in preparation for the main earnings reporting season, even as Livestock Feeds, Cadbury, and Julius Berger, among others released their Q4 and 2020 unaudited reports.
The day's gain pushed the NSEASI made a new 52-weeks high so early in the year, on a renewed buying pressure ahead of the earnings season and strong volatility that revealed the entrance of funds into the equity space. These investors are searching for higher yield, as well as in dividend paying and undervalued stocks with strong prospects to grow their earnings in this earnings season, for which reasons they have remained investors' toast. Such stocks that continue to attract investor attention include: Airtel Africa, MTN Nigeria, May/Baker, United Capital, Lafarge Africa, and Champion Brewery, are selling at their new  52-week high on a strong demand that suggest their prices could still go higher, notwithstanding the expected  profit booking.
However, the market has broken out the 41,642.33 ahead of 42,000 psychological line on a positive breadth in the midst of month-end window dressing and repositioning for early filers of the 2020 year-end audited earnings report as revealed by historical data and patterns.  It is safe to expect mixed trends and sentiments, as the NSE's 'V-shaped recovery is set to breakout the 2017 highs on bargain hunting, while smart money is moving to mark up prices, ahead of the current earnings reporting season.
In all these our advice is that traders should take advantage of the breakouts to position in dividend-paying stocks, with numbers likely to beat expectation, given that the NSE's index action and money flow index are looking up. Also, do not forget to take profit when set targets are met, because profit taking and price correction are integral parts of stock market investing or trading.
Midweek's trading started on the upside and was sustained throughout the session on increased buying interests that pushed the benchmark index to an intraday high of 41,936.48 basis points, from its 41,584.94bps lows. Thereafter, it closed the day above its opening figure at 41,930.73bps.
Market technicals were positive and strong, with higher volume traded than previous day's in the midst of breadth that favoured the bulls on a positive buying sentiment as revealed by Investdata's Sentiments Report showing 98% 'buy' and 2% sell position.  With a total transaction volume index of 1.02 points, the impetus behind the day's performance remained relatively strong, with Money flow index reading 51.78pts, a slight improvement over the previous day's 50.04pts, indicating that new funds entered the market.
Index and Market Caps
At the end of Wednesday's trading, the NSE All Share index gained 345.79 basis points, closing at 41,930.73bps after opening at 41,584.94bps, representing a 0.83% growth. Similarly, market capitalization rose by N180.88bn, closing at N21.93tr, from its opening value of N21.75tr, also representing a 0.83% value gain.
The session's upturn was driven by demand for stocks like MTNN, Airtel Africa, Fidson, UBA, Lafarge Africa, Zenith Bank, United Capital and Julius Berger, among others, raising Year-To-Date gain mildly to 4.12%, just as YTD gain in market capitalization stood at N923.38bn, or 4.62%.
Bullish Sector Indices
All the sectorial performance indexes were in green, except for the NSE Energy that closed 0.12% in the red, while the Insurance led the advancers after gaining 1.54%, followed by Industrial Goods, Banking and Consumer Goods, with 0.52%, 0.31% and 0.21% respectively up.
Market breadth was positive as advancers outnumbered decliners in the ratio of 35:21; just as transaction in volume and value terms were up by 16.18% and 31.55% respectively, after traders exchanged 543.6m shares worth N7.32bn, compared to the previous 467.89m units valued at N5.57bn. The day's volume was boosted by activities in Transcorp, Japaul Gold, Zenith Bank, FBNH and UBA.
Consolidated Hallmark Insurance and Guinea Insurance were the best performing stocks, after gaining 10% each, closing at N0.44 and N0.22 per share, on market sentiment and forces. On the flip side, Skyway Aviation and Cornerstone Insurance lost 10% and 9.72%, closing at N2.88 and N0.65per share on profit booking.
Market Outlook
We expect the mixed performance and profits taking to continue, after the NSEASI broke out the 41,642.33bps to touch the upper Bollinger band line on a new trend that is set to breakout 42,000 mark, amidst the persisting buying interests in mispriced companies and dividend-paying stocks, ahead of the market's major earnings reporting season. This is especially as the low interest rates regime and oil price have so far supported the Nigerian economy and equity market. There is also the likelihood of a reversal in trend and continuation, as investors position in high yields stocks in the New Year. Also, important is the fact that technical indicators reveal overbought on the weekly and daily chart, while the RSI reads 70 points and above, a situation that supports the likelihood of another correction.
However, the strong and faster recovery may continue, depending on market forces, going forward, as propelled by expected 2020 full earnings reports, especially now that the outcome of the MPC meeting has given the market a direction, until the next gathering in March.
The NSE's index action and indicators are looking up in the same direction on a very high traded volume and positive buying sentiments.
Again, the current undervalued state of the market offers investors opportunities to position for the short, medium and long-term, which is why investors should target fundamentally sound, and dividend-paying stocks for possible capital appreciation in the rest of the year.
---