How Nigeria lost 41% in oil export proceeds
---
Proceeds from oil export fell by a whopping 41.44 per cent to $2.033 billion in the first nine months of 2020, compared to $3.47 billion received in the corresponding period of 2019, data from the Nigerian National Petroleum Corporation, NNPC, has revealed.
NNPC had, in its September 2020 edition of the Monthly Financial and Operations Report (MFOR) disclosed that revenue from oil and gas export for the month of September, 2020, rose by 16 per cent to $120.49 million.
But a closer look at previous months' data contrasted with corresponding months' figures in 2019 which shows a huge cumulative decline in revenue from oil export.
In September 2019, for instance, oil and gas export amounted to $355.3 million, compared to $120.49 recorded in September, 2020, a drop of $234.81 million or 66 per cent.
In its various communications last year, the NNPC had hinted of the decline lamenting that the global outbreak of the Covid-19 in early 2020 led to a huge drop in the demand for crude oil and gas as many countries went into lockdown to curb the spread of the pandemic.
This led to massive drop in price of oil with Nigerian grades hitting its lowest point in recent years at $9 per barrel in May, 2020.
The figures for August were not quite different as $139.50 million was received from oil export in 2020, compared to $205 million in 2019, a drop of $65.86 million or 32.07 per cent.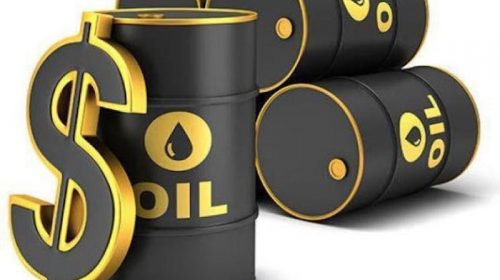 In July 2020, as the economic impact of the Covid-19 became more glaring, oil export revenue fell to its lowest for many years with Nigeria earning just $84.63 million, compared to $335.07 million received in the same month in 2019. This was a massive 74.7 per cent drop with the country losing $250.44 million.
In June 2020, oil export revenue was $256.06 million, a 20.2 percent fall or $65.17 million compared to $321.23 million earned in corresponding month in 2019.
Data for May 2020 was not too different as earning from oil export fell significantly by 69.87 per cent to $174.80 million compared to $580.32 million recorded in May 2019.
In April 2020 oil export earnings also fell by 58.36 per cent to $195.82 million when compared to $470.33 million received in April 2019, a drop of $274.51 million.
The figures for March 2020 showed that Nigeria earned $256.19 million from oil export, a drop of 33.04 per cent when compared with the $382.63 million received in March, 2019.
NNPC data also showed that oil export earnings for February 2020 declined by $119.34 million or 24.35 percent to $370.69 million when compared to $490.03 million received in February 2019.
Data for January 2020 was the only positive with global economy still strong and demand for oil still high, as the market remained unaware of the devastating impact of Covid-19 will bring on the world economy.
The earning for the month was $434.85 million, $103.84 or 31.37 per cent higher than the $331.01 million earned in January, 2019.