Gender Equality: Danbatta Says About 50% NCC Management Team are Women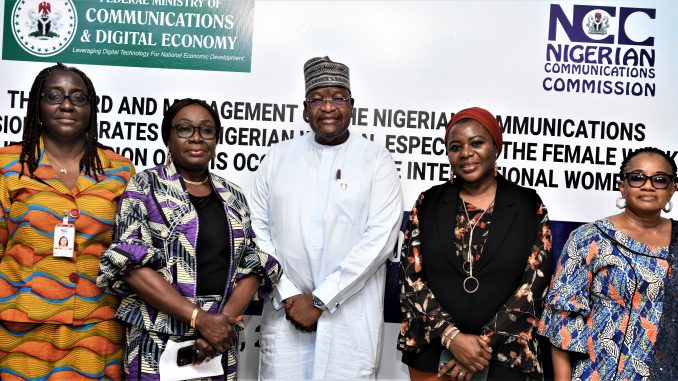 The Nigerian Communications Commission (NCC), has reiterated its irrevocable commitment to promoting gender equality and inclusiveness, adding that about 50% of management staff of the commission are female.
Ina goodwill message at the 2023 International Women's Day, with the theme: 'DigitALL: Innovation and Technology for Gender Equality", the Executive Vice Chairman of the NCC, Prof Umar Danbatta said that gender inclusiveness in the Commission's affairs permeates all cadres and disciplines.
"About fifty percent of the Commission's Management team is made up of women who have distinguished themselves, and demonstrated capacity, capability and desirability to contribute to the success of the Commission in promoting and sustaining the growth of the telecoms sector", he said.
He said: "It has been established across the world, and in all parts of human endeavours that inclusion of women in leadership, has contributed in commensurate organic growth, which justifies the notion that development of any nation will be incomplete without the participation and contributions of women."
According to him, the Commission is deliberate, purposeful and conscious of the need to encourage women and girls to partake of the innovative digital opportunities available to them to improve their lives and skills in ways that fulfil their needs and aspirations through their chosen careers.