Aviation Minister Hadi Sirika Woos Local, Foreign Investors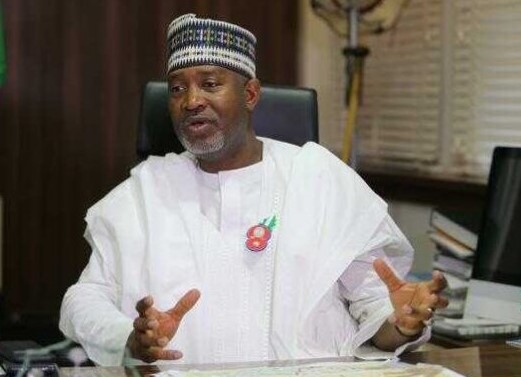 By Ahmed Ayanfe
---
The Minister of Aviation, Hadi Sirika, has called on Nigerians and foreigners alike to invest in the country's aviation industry, assuring the sector is safe for them to bet a fortune on.
Sirika urged that the 24,000 hectares of land available as a free zone in the Federal Capital Territory should be maximised for this purpose.
He said this on Tuesday in Abuja at the maiden edition of the national aviation conference organised by the Federal Airport Authority of Nigeria FAAN.
The four-day conference was themed, "Advancing the frontiers of possibilities for safe, secure, and profitable air transport" and was channeled on spotting the challenges and prospects of the aviation industry after the era of COVID-19.
Speaking, the minister said, "Our four airports, for now, have been designated and approved as free zones. All of you should come in and invest, particularly in Abuja, where we have 24,000 hectares of land all available as a free zone in the Federal Capital Territory.
"The ease of doing business ranking has risen and it is possible for you to own 100 per cent a company in Nigeria as a foreigner. So, whether you are a foreigner or a Nigerian, we want to assure you that the aviation sector is a place where you can put your money and you will not lose."
He also commended the commitment of the President, Major General Muhammadu Buhari (retd.), to the development of the aviation sector.
He noted that the Nigerian aviation sector had "latent potentials waiting to be explored. It is a virgin industry. Our national resources have positioned us strategically as a continental and global leader. All industry players must therefore pull resources together to take advantage of these opportunities.
"The government is open to providing a level-playing field for competition and innovation. We are always willing and ready to discuss business and partner with innovators to bring the desired growth and development to the industry."
Recently, President Muhammadu Buhari disclosed that Nigeria would deploy more investments aimed at the provision of infrastructure and facilities for safe, secure, environmentally friendly and sustainable civil aviation in the country.
He said Nigeria would support the ideals and aspirations of the International Civil Aviation Organisation (ICAO) and achievement of its strategic objectives, in collaboration with other member states of the Organisation.