Investors count losses as stocks remain in red for 3rd day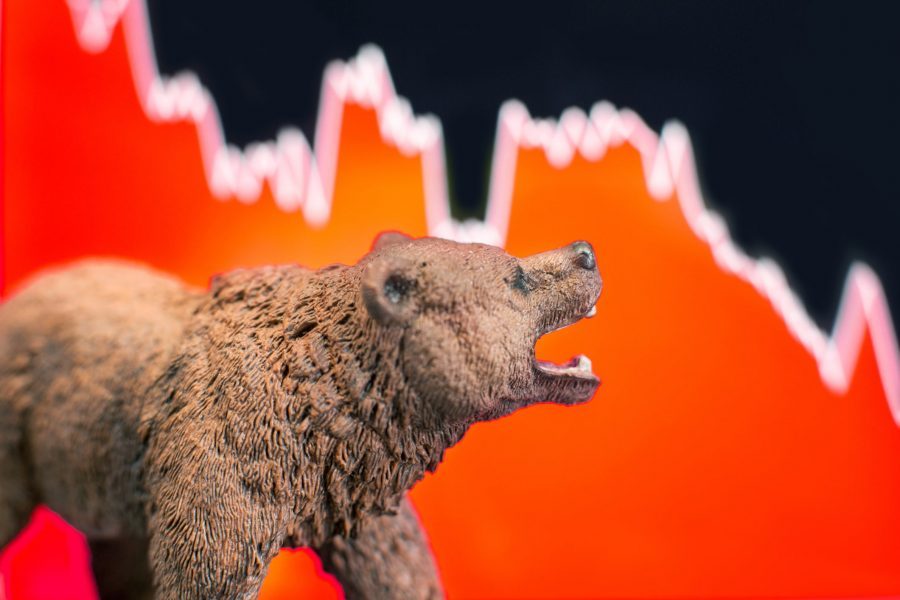 Investors count losses as stocks remain in red for 3rd day
---
Lose N216bn to profit-taking
Since the bears resurfaced at the Nigerian Stock Exchange (NSE) on Monday, investors have been recording losses at the close of each day up till midweek trading session on Wednesday.
Bears' grip on the market has resulted into N216 billion losses in market capitalization while the benchmark indicator tracking share prices at the bourse, the All-share Index (ASI) has depreciated by 412.65 points or 0.97 per cent within the three days.
Specifically, from its closing figure of N22.187 trillion on Friday, equities shed N29 billion, N164 billion and N23 billion on Monday, Tuesday and Wednesday respectively to close at N21.971 trillion and 42,000.01 basis points..
According to analysts, the current posture of the market has been triggered by cautious profit-taking drive by investors and a wait for earnings amidst encouraging dividend yields.
Analysts maintained that despite the downturn, the changing trading pattern and the market holding structure has supported the equities market so far.
Trading record shows that the bearish sentiments on Wednesday was particularly driven by sell-offs in GUARANTY (-2.1 per cent), WAPCO (-1.6 per cent) and ETI (-4.8 per cent) stocks.
Consequently, the NSE ASI declined by 0.1 per cent to 42,000.01 points. Accordingly, the Month-to-Date (MtD) loss increased to -1.0 per cent, while the Year-to-Date (YtD) gain moderated to +4.3 per cent.
The total volume of trades declined by 9.2 per cent to 504.84 million units, valued at N5.31 billion, and exchanged in 5,887 deals.
While UBN was the most traded stock by volume at 75.55 million units, GUARANTY emerged as the most traded stock by value at N2.01 billion.
Sectoral performance was negative, as all sectors in our coverage recorded declines. The Insurance (-2.1 per cent) declined the most, followed by the Consumer Goods (-0.2 per cent), Banking (-0.1 per cent), Industrial Goods (-0.1 per cent) and Oil & Gas (-0.1 per cent).
Market sentiment, as measured by market breadth, was negative (0.7x), as 26 tickers declined, relative to 18 gainers.
LINKASSURE and CHAMPION depreciated in prices by -9.9 per cent and -9.8 per cent to record the largest losses of the day, while NCR and CHI Plc gained +9.9 per cent+9.5 per cent respectively to  top the gainers' list.