FG to complete $1.9bn rail from Nigeria to Niger Republic by 2023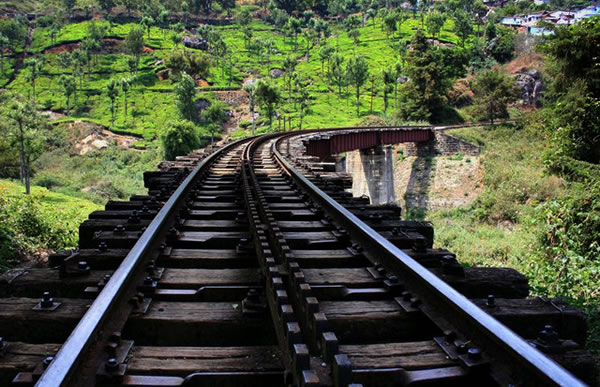 FG to complete $1.9bn rail from Nigeria to Niger Republic by 2023
---
Project targets 9,364 passengers, 3,000 metric tonnes of cargos daily.
The federal government has said the Kano-Maradi rail connecting Nigeria and the Niger Republic line will be completed by 2023.
President Muhammadu Buhari on Tuesday, held a virtual ground-breaking ceremony for the Kano-Katsina-Jibiya-Maradi rail line project which forms a critical connecting nerve between Nigeria and Niger Republic.
According to a statement from the Presidency, Buhari said: "The entire route encompasses territory inhabited by close to 80 million people across 10 states of the country. The country would earn revenue through expansion of trade and commerce, while the people of Niger Republic will benefit from the ease of transportation logistics at an affordable cost in their import and export business.
"The connection to Niger Republic through rail will also foster trans-Saharan trade and contribute to the expected gains in the African Continental Free Trade Area Agreement,'' the statement said.
The president said more rail projects will be accelerated as he has directed the ministries of transportation and finance to conclude financial arrangements for the construction of West-East Coastal rail line from Lagos to Calabar, linking some major cities in the South-East and South-South.
He said the West-East Coastal rail line will connect Onitsha, Benin, Warri, Yenagoa, Port Harcourt, Aba and Uyo.
Meanwhile, the Minister of Transportation, Mr. Rotimi Amaechi, said at the ceremony that the 284 kilometre Kano-Maradi rail line, when completed in 2023, would convey 9,364 passengers and 3,000 metric tonnes of cargos daily.
He said the project is being handled by the European engineering firm, Messrs Mota-Engil with a completion period of 38 months.
The minister said the preliminary studies for the project started in 2012 with the feasibility studies ready in 2015 and a $1.9 billion cost.
"It was therefore listed among other prioritized railway and railway-related projects," Amaechi said.
He said the project has a 25-kilometre extension to Maradi, Republic of Niger. "The entire network of this project has 15 railway stations of different categories with major stations of approximately 3000 passenger capacity in the cities of Kano and Katsina and stations of standard categories in Kazaure, Daura, Jibiya and Dutse.
"Mr. President has approved the development of railway infrastructure and related projects that are of significance to the nation's socio-economic growth and making Nigeria's economy to become a key player in the region and globally," Amaechi said.
The Minister of Transportation in Niger Republic, Sadou Seydou, who was present at the ceremony in Nigeria, said the project is important for both countries in strengthening transportation, economic development and peace and security.
"This project is also an important landmark in the good relationship between Niger Republic and Nigeria," he said.
Governor Aminu Masari of Katsina, Governor Abdullahi Ganduje of Kano and Governor Badaru Abubakar of Jigawa commended the effort as they called for the timely completion of the project.