Pan African Towers, Galaxy Backbone, Others Set for Dialogue on Satellite Internet Disruption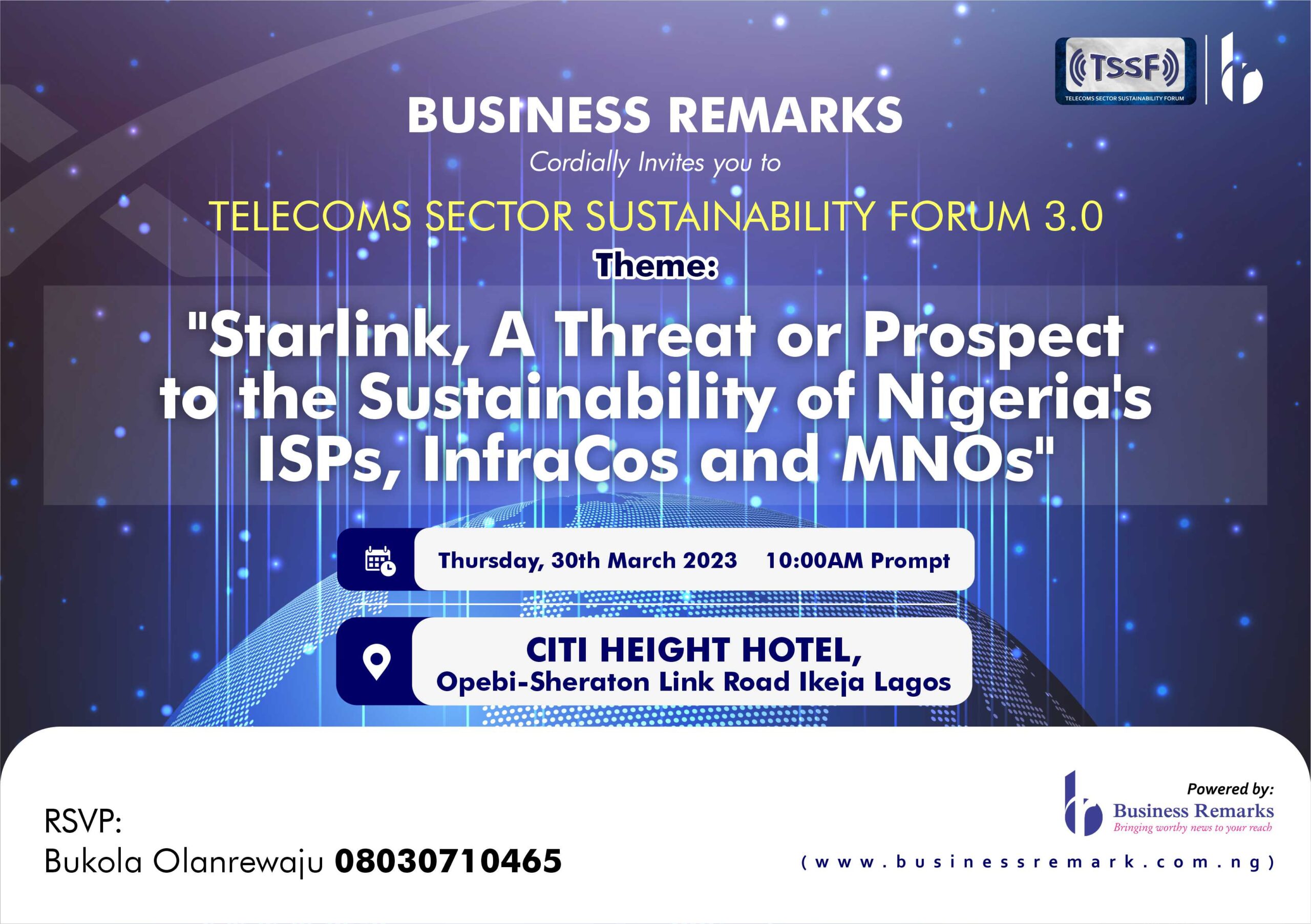 Stakeholders in the Nigerian Telecommunications industry are set for Telecoms Sector Sustainability Forum (TSSF 3.0) aimed at addressing salient issues on satellite broadband disruption.
The forum scheduled to hold physically on Thursday, 30th March 2023 in Lagos organised by Business Remarks is themed "Starlink, A Threat or Prospect to the Sustainability of Nigeria's ISPs, Infraco and MNOs".
TSSF 3.0 will feature the Nigerian Communications Commission (NCC), Internet Service Providers (ISPs), Infrastructure and Tower Companies, Network Operators, industry associations and other telecom stakeholders.  The problem is that
These stakeholders will address front-burner issues and the impact of satellite broadband disruption in a rapidly changing, tech-induced space.
Speaking on this, the Convener and Managing Editor of Business Remarks, Bukola Olanrewaju said studies and researchers have shown that the time has called for operators to reinvent their businesses, change their operating model to enable them to take advantage of newer and fresher opportunities, induced by technology advancements. This is because technology can also accelerate a business' decline and extinction, if not taken advantage of.
Nigeria's digital economy is growing fast and the telecom industry is the main driver of this growth.