June 12: Kick Out APC to Pay Tribute to Past Heroes – Atiku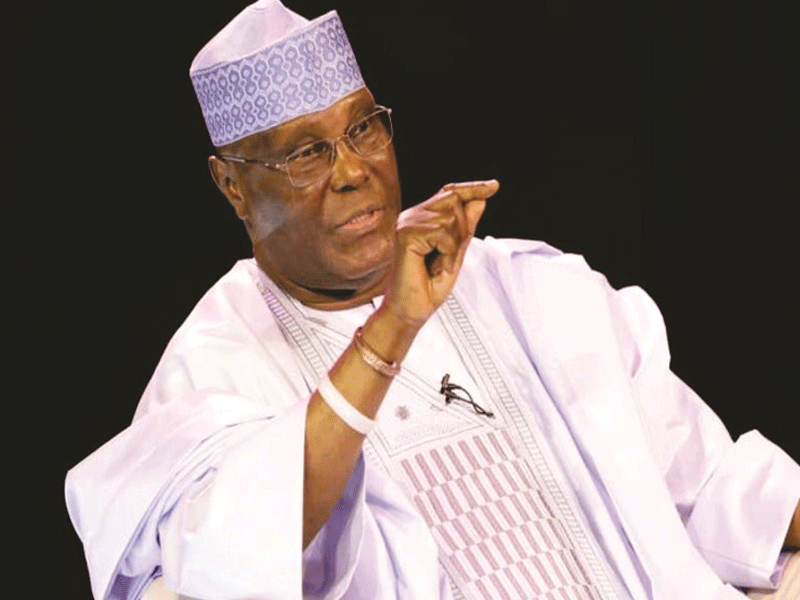 By Ahmed Ayanfe
The presidential flag bearer of People Democratic Party (PDP), Atiku Abubakar has urged the citizens of Nigeria to kick out the ruling All Progressive Congress (APC) as a tribute to past heroes of democracy.
Atiku who made the statement in his Democracy Day speech on Sunday said the Democracy Day is an auspicious period to rally around all compatriots; to think and work in concert for the unity, security, equity, inclusivity, socio-economic prosperity and equitable development of 'our dear country'.
He noted that the Buhari administration has failed in its promises and manifestoes to rescue the country from the cliff of underdevelopment.
The PDP presidential candidate called on the citizens to gather the number and commitment to kick out APC that he described as "a borrowing and sorrowing party".
"Thus, the time is ripe for all adult Nigerians to register to vote; vote and defend their votes. For people's participation is the beauty of democracy.
Let's gather the numbers and commitment to kick out APC – the borrowing and sorrowing party. Let's remember that Nigeria's current debt burden stands at over N41 trillion with less than $40billion in reserve," he said.
While commemorating June 12 that is nationally recognized as Democracy Day, Atiku describes it as one of the most epochal political events in the country.
Background
Nigeria's Democracy Day is a public holiday to commemorate the restoration of democracy in the Federal Republic of Nigeria. May 29 was initially the official democracy day in Nigeria, marking when the newly elected Olusegun Obasanjo took office as the President of Nigeria in 1999, ending multiple decades of military rule.
On June 6, 2018, eight days after May 29, 2018 had been celebrated as Democracy Day, the President Buhari-led administration declared June 12 to be the new Democracy Day.
Buhari gave his inaugural address for his second term on June 12, 2019. These were done to commemorate the democratic election of MKO Abiola on June 12, 1993, that has been adjudged to be Nigeria's freest and fairest elections. It was, however, wrongly cancelled by the Ibrahim Babangida Junta.