Elon Musk Exposes Twitter's Manipulative Algorithm, Former CEO Claps Back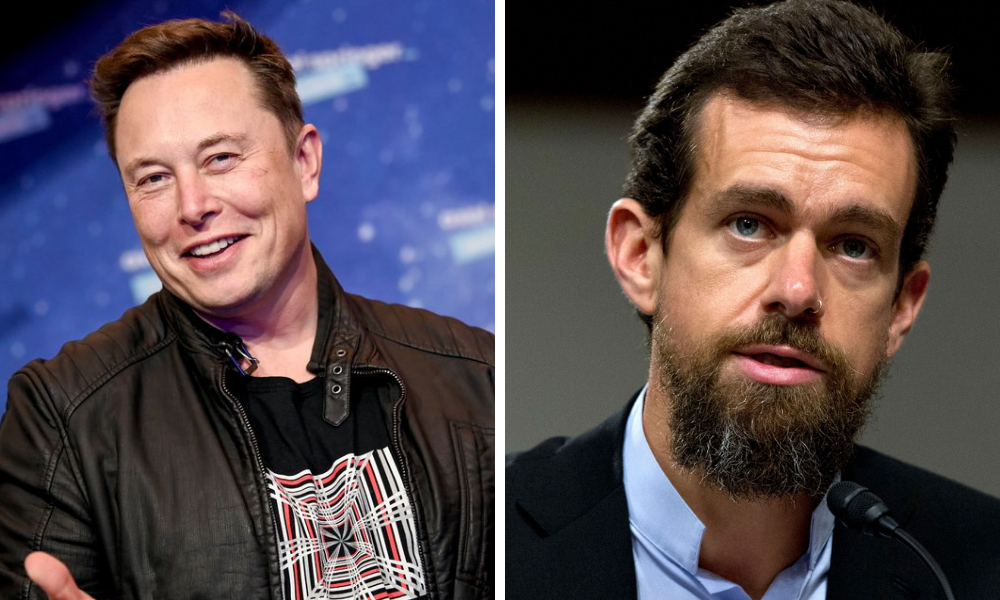 The richest man in the world and prospective owner of Twitter, Elon Musk in an incendiary tweet on Sunday, exposed the manipulative tendency of Twitter algorithm and gave hint on how users can bypass it.
The Tesla CEO highlighted three simple steps to circumvent twitter algorithm news feed, as he maintained that the microblogging app users are being manipulated in a way they cannot imagine.
This is coming barely two days after the controversial billionaire announced his plan to temporarily suspend the $44 billion Twitter take-over deal over the inability of Twitter inc. to release details in support of a claim that spam and fake accounts on Twitter indeed represent less than 5% of its total users.
"Very important to fix your Twitter feed: 1. Tap home button. 2. Tap stars on upper right of screen. 3. Select "Latest tweets". You are being manipulated by the algorithm in ways you don't realize. Easy to switch back & forth to see the difference," Elon Tweeted.
it was designed simply to save you time when you are away from app for a while.

pull to refresh goes back to reverse chron as well.

— jack⚡️ (@jack) May 14, 2022
In a swift manner, former Chief Executive Officer of Twitter, Jack Dorsey, replied to Elon Musk's tweet to defend the social media giant's decision to suggest contents for users.
"It was designed simply to save you time when you are away from the app for a while. Pull to refresh goes back to reverse chron as well," He responded.
To further defend the Twitter feed algorithm, Jack debunked the insinuation that the suggested feed was designed to manipulate users.
"No it wasn't designed to manipulate. It was designed to catch you up and work off what you engage with". However, he noted that "that can definitely have unintended consequences thou".
Recall that Elon Musk had expressed his reason for buying off twitter and turn to a private enterprise. The self-acclaimed free speech absolutist who had earlier acquired 9% of twitter shares to become highest shareholder said he was the only person capable of unlocking the full potential of the platform.
no it wasn't designed to manipulate. it was designed to catch you up and work off what you engage with. that can def have unintended consequences tho.

which is why one should be able to choose if they use an algo or not, and which one. simple solution to all this.

— jack⚡️ (@jack) May 15, 2022