Don't Collect Money for Voting During APC Primary Election, Lawan Tells Delegates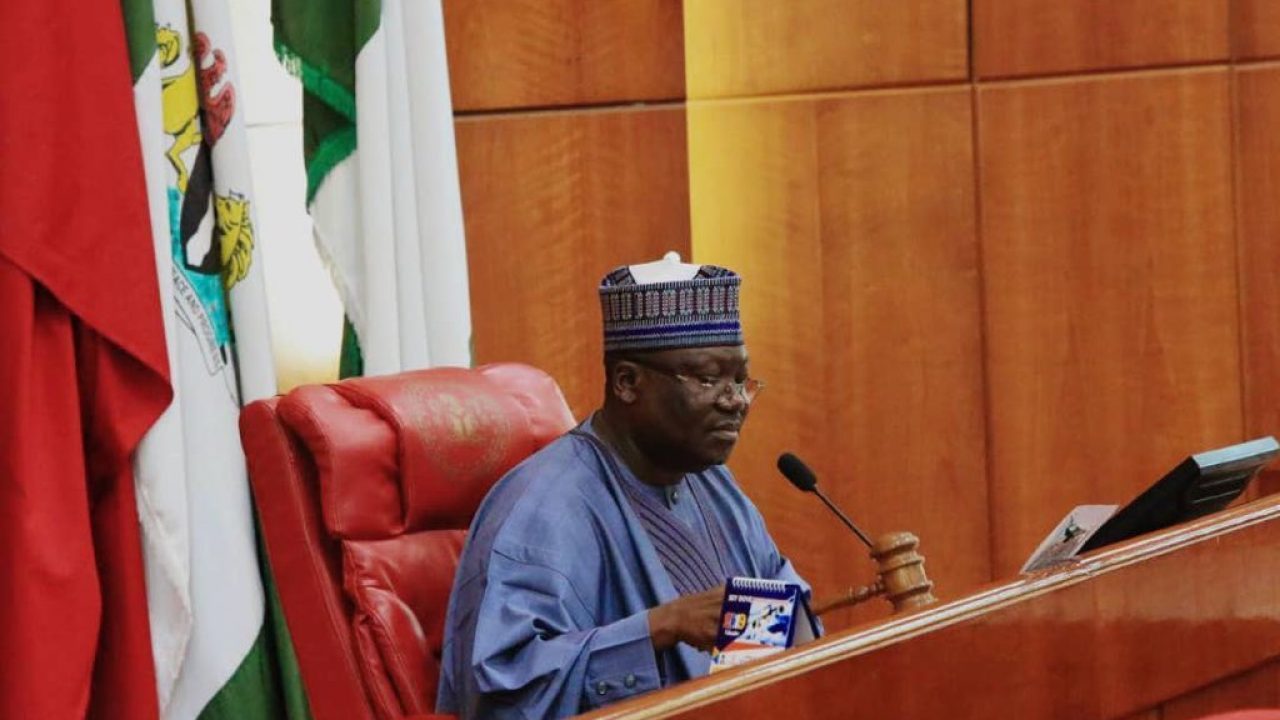 By Ahmed Ayanfe
Ahead of the forthcoming National Convention and Presidential Primary Election of the All-Progressive Congress (APC) slated for June 6-8, 2022, the Nigerian Senate President, Ahmed Lawan has warned delegates to desist from collecting money before voting in the election.
In a strongly-worded letter to delegates made available to the press on Wednesday, Ahmed Lawan who is also eyeing the country's highest office in the country stressed that money should not be a consideration while choosing the presidential flag bearer of the ruling party.
He mentioned that delegates should choose a candidate with no "No baggages", beseeching them to look at past behavior of aspirants as well as consider what is in the greater good while picking the party's flag bearer.
The statement read, "To all delegates across Nigeria, I beseech you to put pecuniary and monetary incentives aside and seriously consider what is 'in the greater good.' As you make your decision in picking the flag bearer of our party, I urge you to seek for a leader and not a politician.
"I ask you to choose a person that will lead and not rule Nigerians; one that will be understanding, tolerant, fair, honest, and progressive. A leader that comes with absolutely 'No-Baggage.'
"A vital component of any logical, efficient and authentic evaluation of a person involves assessing past behavior. The key here is that one's best predictor of future behavior is past behavior. If one has always done something a certain way, they are likely to do that same thing in the same manner in the future.
"The same goes for how one navigates or pillages in leadership. Thus, as you, the delegates, are determining the APC party presidential flag bearer, it is important to look at past behavior to elicit what behaviors, avarice and rapacity candidates have exhibited in the past. It is important for you to access all candidates along this parameter."
Ahmed Lawan is aspiring for the president under the umbrella of All Progressive Congress, APC alongside other political bigwigs like Asiwaju Bola Ahmed Tinubu, Vice president, Yemi Osibajo, Rotimi Amaechi, Yahaya Bello, Adam Oshiomole, Ibikunle Amosun.