Africa on the Radar for World-leading Blockchain Research Institute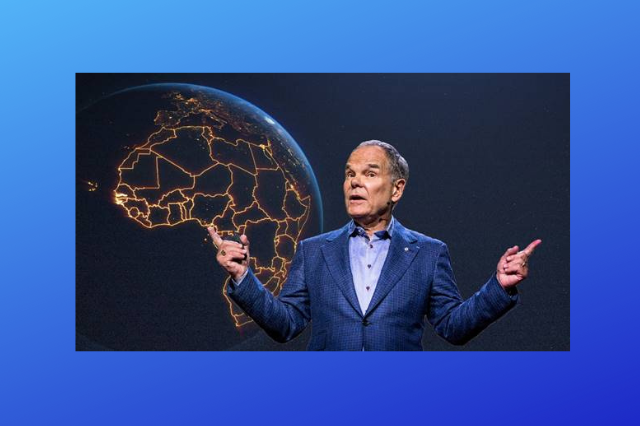 With the unique capabilities of blockchain technology set to revolutionize transparency, record-keeping, efficiency, and the effectiveness of transactions in the business world – boardrooms across Africa are beginning to incorporate the technology and applications such as Web3.0, decentralized finance (DeFi), and the metaverse in discussions around corporate innovation and digital strategy.
But while conversations around this technology are becoming popular amongst board members, more needs to be done to enhance executive-level knowledge, understanding, and buy-in of blockchain technology and its applications for businesses in traditional African industries such as mining, agriculture, and manufacturing.
This is according to Ian Putter, Head of the Blockchain Centre of Excellence at Standard Bank Group and Regional Director of the Blockchain Research Institute Africa.
He explains that: "Peer-reviewed research has found that, on average, only 11 percent of executives have a good understanding of blockchain, with only 4 percent having had hands-on experience with the technology.
As a result, companies have limited knowledge of how blockchain can be used in their organization. Despite this, research shows a clear appreciation amongst business leadership for the significant role that blockchain will play in the transformation of traditional industries and business models."
To enhance knowledge and understanding of blockchain, and its applications towards driving sustainable development on the continent across multiple industries, the Standard Bank Group has partnered with Canada-based Blockchain Research Institute (BRI) to expand its research capabilities to Africa.
In doing so, the organization seeks to bring together top industry leaders, academics, policymakers, entrepreneurs, and researchers from across the continent, to collaborate on ground-breaking research on blockchain technology in an effort to bridge the gap between its technological functionality and the real-world needs of the market.
In doing so, BRI Africa will be hosting an online seminar on 7 June, where a panel of global experts – including BRI co-founders, Don Tapscott and Alex Tapscott – will discuss real-world applications for blockchain technology beyond crypto assets and unpack opportunities for collaboration with BRI Africa.
Don Tapscott is one of the world's leading authorities on the impact of technology on business and society having authored 16 books, including co-authoring the global bestseller 'Blockchain Revolution: How the Technology Behind Bitcoin and Other Cryptocurrencies is Changing the World' with Alex Tapscott, now translated into 20 languages.
He has coined many concepts that are part of the business lexicon today and is sought by corporate and government leaders globally.
Thereafter, in 2017, Don and Alex co-founded the Blockchain Research Institute, whose 100+ projects are the definitive investigation into blockchain strategy, use-cases, implementation challenges, and organizational transformations.
To attend this exclusive seminar, interested individuals are encouraged to RSVP by Tuesday, June 7, 2022, at 12h00 CAT.