NITMA 2020: NCS set to reward excellence in Nigeria's IT space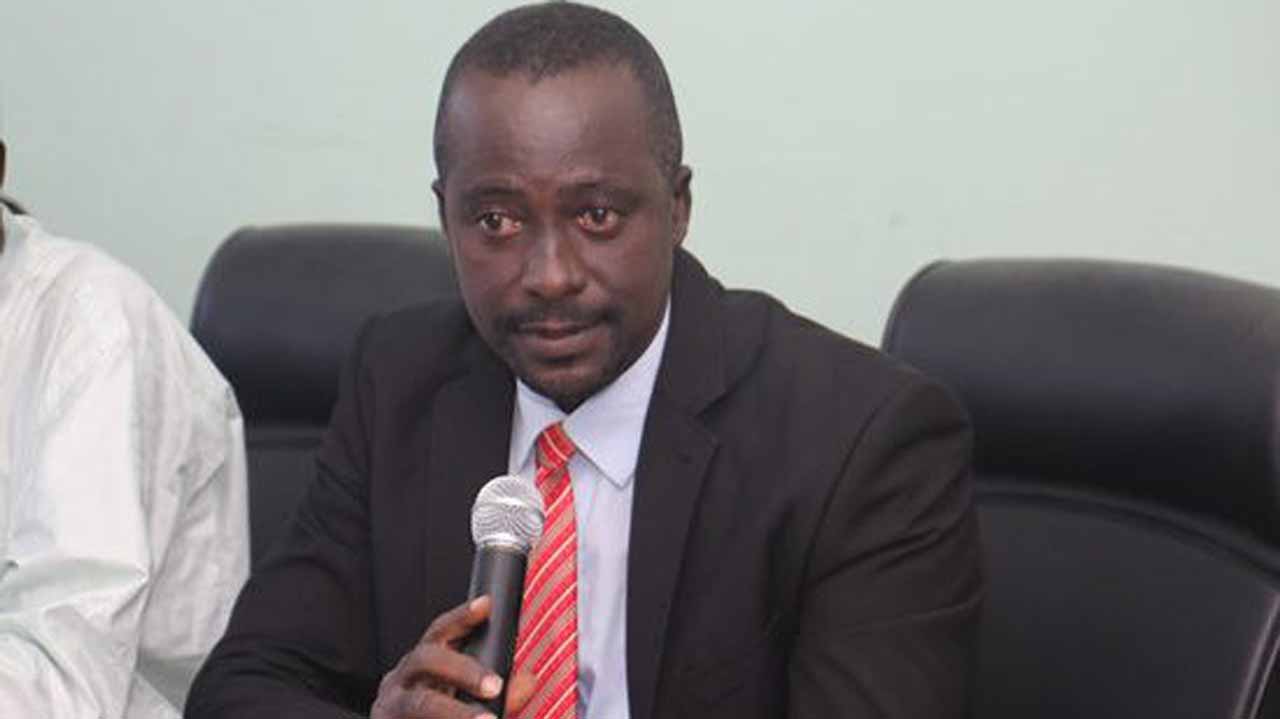 The Nigeria Computer Society (NCS) has commenced plan to honour individuals with laudable contributions to information technology development in the country via its 2020 edition of National Information Technology Merit Awards (NITMA).
Professor Adesina Sodiya, the NCS President said at a conference on Tuesday that NITMA is in line with the agenda of the society to achieve sustainable development, and promoting digital economy in Nigeria through Information Technology, by promoting promotes excellence and significant impact.
"Annually the Nigeria Computer Society recognizes, celebrates and rewards outstanding excellence and exceptional contributions in the Information Technology field through the unique national platform NITMA provides.
"Our focus as a society is progress for the sector in particular and for the nation as a whole.
"As the acknowledged professional authority facilitating the development of an inclusive, globally competitive, prosperous and knowledge-based digital economy in Nigeria, NCS is committed to recognizing and rewarding outstanding hard work and excellence in accelerating IT development," he said.
He further explained that in choosing the awards, the key areas and issues affecting growth in the sector and society are addressed.
"For all awards, key criteria include IT specialisations, NCS standards and global best practices," he stated.
Professor Sodiya said it is critical to enabling economic recovery and growth as well as achieving sustainable development.
He noted that all who desire progress should work with NCS to recognize, honour and reward those that are doing great work.
The society not just NCS should reward them for their impact, service and untiring efforts, according to him.
"We must encourage those in our environment who are using their knowledge, creativity and resourcefulness to develop local tech solutions that are so essential to the drive for socio economic, growth, recovery and development.
"NCS calls on you to celebrate them because this is about progress and the future of our nation.
"The NITMA event is a strong and purposeful indication of our commitment to celebrating talent and highlighting the innovation, excellence, vision, and dedication of individuals and organizations within the IT industry and community," he said.
CATEGORIES OF THE AWARDEES
Professional Fellowship.
Professional fellowships will be conferred on members of NCS who are recognized as authorities in their field of computing and have distinguished themselves through significant contribution to the growth of Information Technology through their professional expertise and activities.
Honourary Fellowship
Honourary Fellowship will be conferred on distinguished personalities for their dedication and exemplary service to IT growth and development in Nigeria.
The honourary fellowship awardees are.
His Excellency, Engineer AbdullahiSule, the Executive Governor of Nasarawa State
His Excellency, Dr. Bello Mohammad Matawalle, the Executive Governor of Zamfara State.
Adesola KazeemAdeduntan, CEO First Bank of Nigeria Ltd and Subsidiaries.
Professor IshaqOloyede, Registrar Joint Admission and Matriculation Board (JAMB).
IT Personality Year Award
The IT Personality Year Award also known as the NCS President's award will be given. NCS will acknowledge and celebrate individuals that have excelled in our tech sector during the year.
In 2020, nominees for this most prestigious award are: Mr. Ayotunde Coker – CEO, Rack Centre.; Mr. Niyi Toluwalope, CEO etranzact; Mr. Bimbo Abioye MD/CEO Fintrak Ltd.
Digital Governor of the year award.
NCS will also rewarding tremendous use and application of IT in governance to deserving executive Governors. Nominees for this prestigious award are
His Excellency, Mr. BabajideSanwo-Olu, Executive Governor of Lagos State
His Excellency,   Hon. Aminu Waziri Tambuwal, Executive Governor, Sokoto State.
His Excellency, Dr. IfeanyiOkowa, Executive Governor, Delta State.
IT Gold Merit Award
This award is giving to Dr. Isa Ali Ibrahim Pantami FNCS, the Honourable Minister of Communications and Digital Economy for his innovative ideas towards moving IT to the next level.
Other individuals and organizations will be recognized and honoured with Special Recognition Awards for their undeniable and huge contributions in the IT and related areas.
NCS/Jim Ovia Scholaship.
The amazing Mr Jim Oviahas again funded scholarship awards this year as always every year to 35 students studying Computer and IT related courses in Nigeria Universities.
In line with his commitment at the 2015 NITMA event, he committed N15.75million to the scheme in 2016,2017,2018,2019 and now again in 2020. The entire NCS membership is grateful for his kind, noble and generous heart. His dedication to IT education and human capital building is undeniable and worthy of emulation. May God continue to keep and bless him.