Nigeria's first Governance Innovation Lifecycle Challenge and Accelerator launches in Ekiti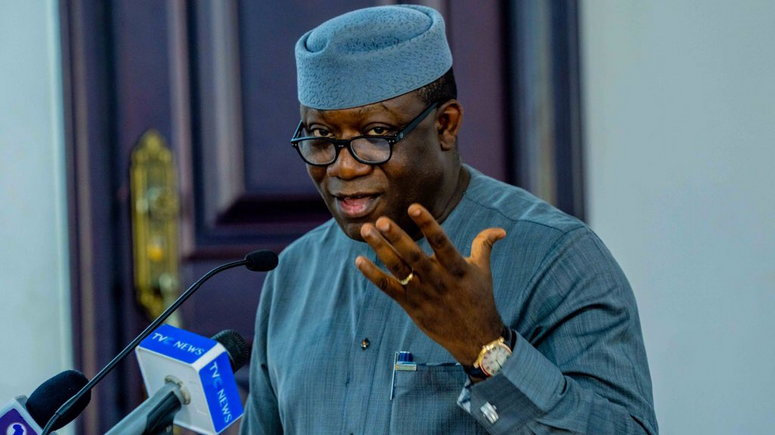 Co-Creation Hub in partnership with the Massachusetts Institute of Technology Governance Lab (MIT GOV/LAB, Gatefield, and the Ekiti State Ministry of Health and Human Services has launched the first-ever governance innovation accelerator in Nigeria.
The Governance innovation lifecycle challenge and accelerator will leverage a specially designed human-centred design framework to implement an approach to governance innovation that can address critical areas of need in healthcare service delivery, enhance government responsiveness, and encourage changes in individual and collective behaviour that can ensure better health outcomes for inhabitants of Ekiti State.
The program kicked off on the 29th of November while the official launch event was held on the 30th of November, 2021, at t the State Governor's house in Ado-Ekiti, with the Executive Governor, Kayode Fayemi giving his seal of approval and support of the program
In attendance was the Honorable Commissioner of Health and Human Services Dr. Oyebanji Filani, The Permanent Secretary, Ministry of Health and Human services Ekiti State, Mr. Jide Akinleye, and amongst other dignitaries.
In attendance were representatives from the Ekiti State Ministry of Health including The Honorable Commissioner of Health and Human services  Ekiti state, Dr. Oyebanji Filani, the Senior Special Assistant to the Governor on Public Health Dr Jimlas Ogunsakin and other key dignitaries, as well as key representatives from the partner organizations.
In the course of the program, Co-creation Hub and other stakeholders will work with the Ekiti State Ministry of Health to develop informed prototypes of governance innovations that can improve service delivery in the healthcare sector, specifically the quality of care and public health security.
The partnership will work closely with two teams that are composed of key stakeholders from the Ministry of Health.
Over the next 4 days, the teams will be trained and introduced to a governance innovation process and framework to prepare them for an 8-month accelerator, at the end of which, the state teams would have been trained and supported with innovation knowledge to undertake research and co-create an innovative governance solution.
The development and the progress of the accelerator programme will be closely monitored and reported upon throughout the duration of the project.