2023: Why Nigerians are scared of Tinubu's presidency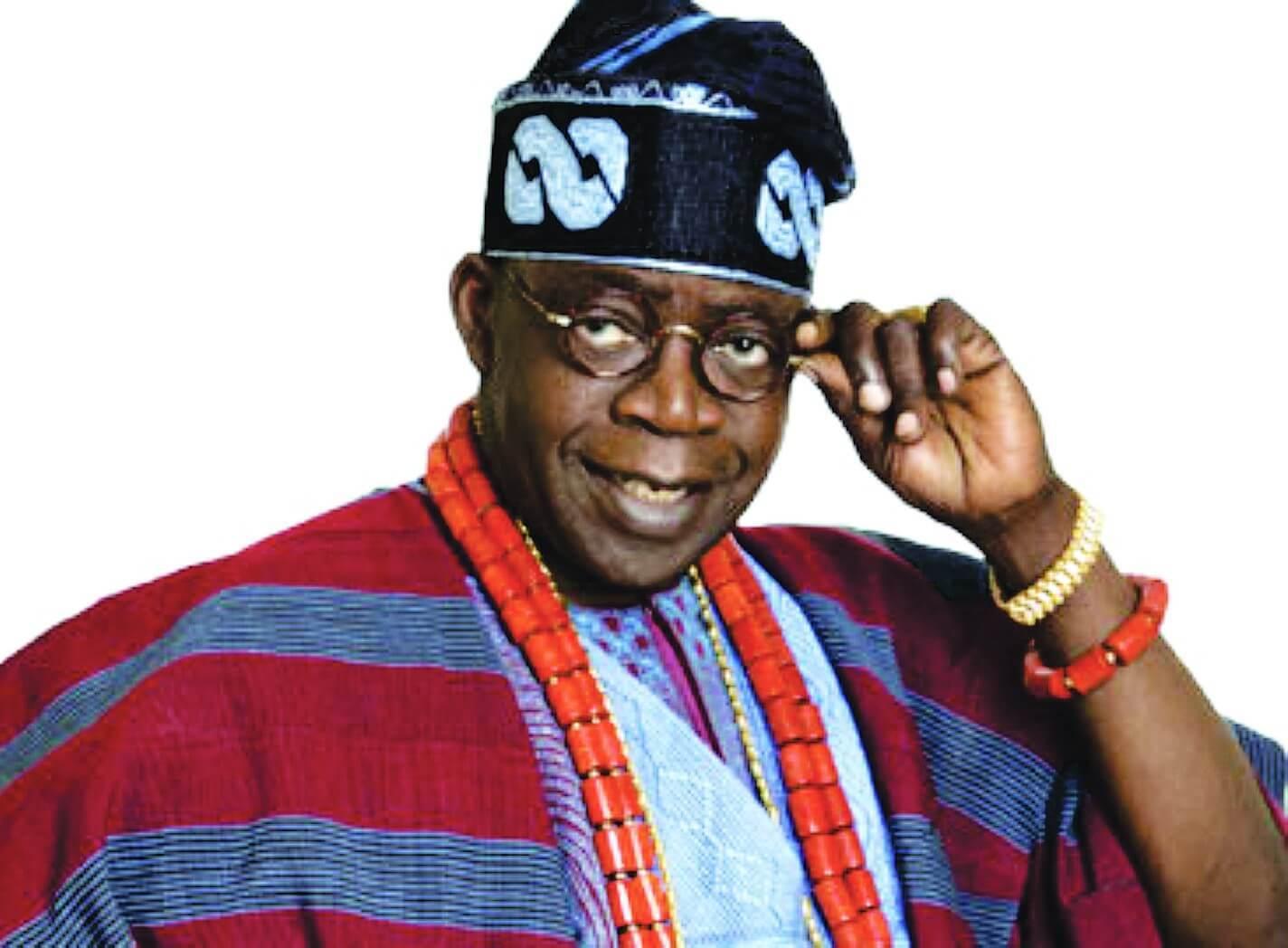 In an unprecedented way that suggested frenziedness, this my good friend barged into my WhatsApp inbox with two videos showing unbridled bags of rice with campaign pictures and inscriptions of Tinubu's 2023 presidential slogans stamped on them. Without the usual pleasantries, she quickly reeled out her mission in my inbox.
Read her words: "I just saw this and I'm so angry in my spirit. It is only you that can write a meaningful message that will sink into people's heads. Please write about it, I am gonna repost tomorrow and I'll urge people to repost massively about it"
As if that was not enough, to further express her phobia for an imminent Tinubu's presidency, she suggested words I could add in the write up. Her suggested quote read: "Collect bag of rice and beans and suffer for the next 8 years with your family and unborn children"
Before I could reply to her messages, I had laughed my lungs out. However, I regained my composure and sent her a voice note to assure her that Tinubu's presidency is just a diversionary tactic and smokescreen to mislead the opposition party and enemies of APC.
According to my proposition, I'm not seeing Tinubu at the helm of the presidency because there's nothing new he is bringing to the table for Nigerians. I also noted that Bola Tinubu that I know has answered a higher calling, greater than being a president. He has taken the revered position of a kingmaker. He has metamorphosed into a political tsunami that cannot be swept under the rug when it comes to deciding who is becoming a local government chairman, a senator, a house of representative member, a governor and even a president in Nigeria.
Asiwaju Bola Ahmed Tinubu recognized that his strength lies in making kings rather than being a king himself when he made this statement in 2019: "I look for talents that are better than me. I'm not afraid to bring on board people with higher wisdom because the most important thing to me is to get the job done for the betterment of all. I don't wait till zero hour to discover the next person to do the job or the next job to be done, from the first hour, I find them. The second, third and forth are as important as the first…. Time waits for nobody. Even the obstacles on my way, I predict them before those that will bring them will start to think about them, I plan for betrayal, I plan for backstabbing, I also plan for reunion and forgiveness long before they happen. In life, I expect nothing. I expect anything. I expect everything"
Anyways, all that was said to douse my friend's tension. And like a magic wand, it worked. My good friend has not spoken about it to me since then. She seems to believe my judgement and I feel indebted to her.
However, days have passed since that conversation with my friend and the waves of Tinubu's presidency keeps gathering dust ruthlessly. The Jagaban of Lagos and Lion of Bourdillon as he is fondly called has been visiting prominent figures across the country to get their stamp on his presidential ambition.
While the National Leader of the All Progressive Congress (APC) has not officially made his intention known, a lot of jamborees are already going on to make his presidential dream a reality. The Lagos State government of Babajide Sanwo-olu has launched the "South-West Agenda For Asiwaju" with the acronym SWAGA for Tinubu presidential ambition. His campaign posters have adorned strategic places across the country and socio-political groups and political figures have openly declared their support for Jagaban of Lagos.
As the presidential hypothesis of Tinubu continues to gain momentum, the blood pressure of average Nigerians keeps rising. Even though the political sovereignty resides with the people (electorates), their helplessness and phobia is crystal clear like stripes of lightening in the sky. And to be fair to them, their fear is not misplaced and the reasons are not far-fetched
Nigerians have gone through series and layers of calamities since independence— economically, politically, infrastructurally and security-wise. No thanks to the perennial bad governance and incompetence of successive administrations. Basic amenities have become luxury for average Nigerians. Yet, they keep their heads above the water. Trudging ahead with the hope that they will get it right one day. That a messiah with no contributions to the problems Nigeria is facing will rise and drag the country out of the abyss of underdevelopment.
It is no gainsaying that Nigerians want closure and respite from the colossal failure of the Buhari administration. And 2023 provides that opportunity yet again to make the right choice.
However, without mincing words, Nigerians know and believe that an imminent Tinubu's presidency is a pat on the back for the outgoing Buhari's administration, considering the fact that Tinubu engineered the current administration into power and watch as Nigerians groan and bemoan the deplorable conditions of the country under the Buhari's dispensation.
Nigerians are scared of Tinubu's presidency not because he is an old wine in a new bottle, but because he represents a political oligarchy that Nigerians want to break free from at all cost. A Tinubu's presidency is an undeserving reward for the political hegemony that has held Nigeria to ransom for their own selfish aggrandizement since time immemorial. Nigerians need someone with the political will to step on toes of the power-that-be, an appellate that doesn't befit Tinubu. Like a Twitter user would put it: "A cancer cell can never be used to cure cancer". Tinubu himself is a power-that-be whose toes Nigerians want to be crushed. If not totally cut off.
Nigerians are scared because they know they have little say in his becoming the president. He has the political machinery at his beck and call. They know if he contests against popular demand, he is going to win regardless and there is nothing they can do about it.
Prolific writer and public commentator, Ademola Adigun sums it better in his words: "Since 1999, we have not chosen our leaders. The establishment chooses for us. They guide our voting. They tell us that an "outsider" can't win. An insider will not change the system. We have no parties. We have platforms that have only one ideology: access to power for the purposes of patronage. Not to develop Nigerians or Nigeria. So either Tinubu, Atiku and co will bring no growth or change. Might not retard us as Buhari as done, but certainly no progress. They are systems men, loyal to the system. But you do not understand this. Nor understand the thinking requirements and energy to drive change. We are against a system. It's not jersey politics."
The Nigerians' phobia in Tinubu's presidency is not unfounded. It is real and justifiable. Paradoxically, only one person can stop Tinubu from becoming the president, and that's Tinubu himself! If he listens to the outcry of average Nigerians!
While Tinubu and his admirers see his presidency as a reward for his political sacrifice over the decades, average Nigerians see it as a continuation of the old order.
Nigeria at a crossroad!
2023: Why Nigerians are scared of Tinubu's presidency